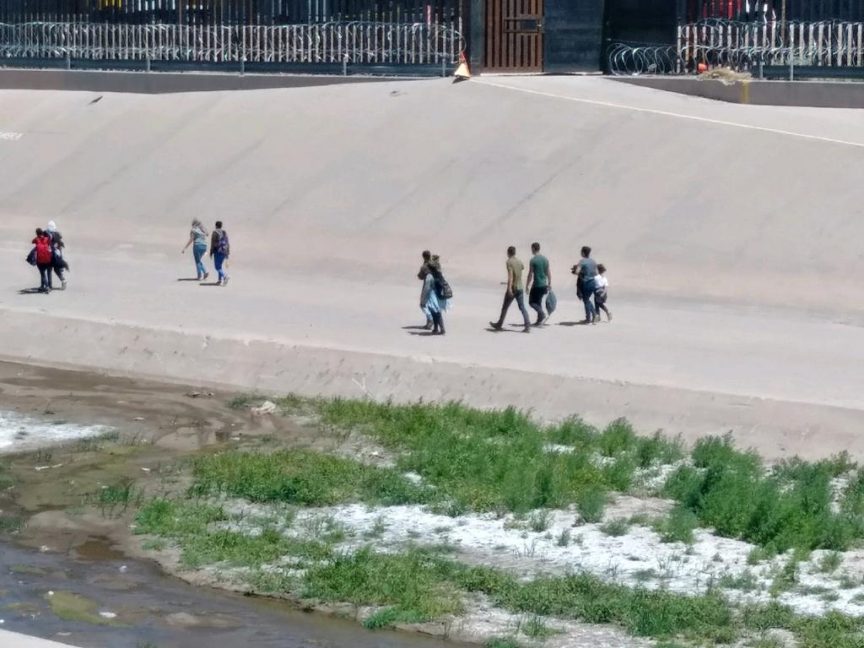 Crisis en la Frontera: Cómo lo Confronta Nuevo México
En esta ocasión el equipo de producción de 'Tu Voz Digital' de Encuentro comparte con nosotros interesantes entrevistas donde conoceremos un poco más sobre la situación migratoria que se está viviendo actualmente en la frontera con participantes de las llamadas caravanas, así como el trabajo que organizaciones de Nuevo México están llevando a cabo para apoyar a nuestra gente. Nuestros periodistas comunitarios Nancy Duran y Josue Gonzalez, tuvieron la oportunidad de llevar a cabo estas entrevistas en la frontera entre Cd. Juárez y El Paso, Texas. Nos traen este audio, en el cual, escucharemos el sentir de dos inmigrantes centro y sudamericanos durante su travesía por llegar a los Estados Unidos. De igual manera, también tuvieron la oportunidad de platicar con la abogada Laura Garcia de New Mexico Immigrant Law Center quien nos platica la labor que están haciendo como organización en apoyo a la comunidad inmigrante.
Preparación y grabación: Tu Voz Digital, Periodistas Comunitarios:Nancy Duran y Josue Gonzalez
Audio Edicion: Nancy Duran y Josue Gonzalez
English Summary
In this edition,the production team of Tu Voz Digital de Encuentro, shares interesting interviews to help us better understand the migratory situation currently happening on the border with the refugee caravans, as well as the work that organizations in New Mexico are doing to support our people. Our community journalists Nancy Duran and Josue Gonzalez had the opportunity to conduct interviews on the border between Juarez and El Paso, TX. and they bring us this audio in which we will hear the feelings of two Central and South American immigrants during their journey to reach the United States. Likewise, they also had the opportunity to talk with Laura Garcia, a lawyer with the New Mexico Immigrant Law Center, who tells us about the work they are doing as an organization in support of the immigrant community.
Producers: Tu Voz Digital Journalist, Josue Gonzalez and Nancy Duran
Audio editors: Josue Gonzalez and Nancy Duran