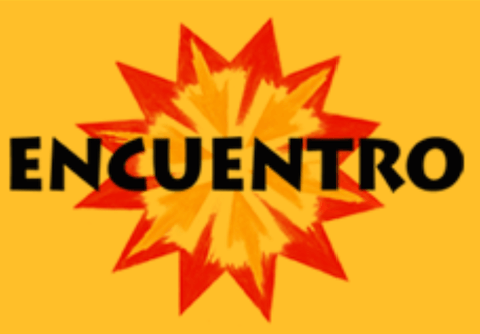 Informando Nuestros Lideres, Defendiendo Nuestros Derechos
Representado a Nuevo México tuvimos la oportunidad de participar en el Capitol Day que se realizó al comenzar el otoño, como parte del Día Nacional de Acción para ganar los derechos laborales básicos de los trabajadores de cuidado en el hogar. Esta fue una experiencia muy instructiva para nosotras. Entre otras cosas aprendimos que a pesar de que el Departamento de Trabajo ha propuesto reglas para extender las protecciones del salario mínimo y el pago de horas extras a los trabajadores de cuidado en el hogar, estas regulaciones no han sido finalizadas. Aún cuando no tuvimos la oportunidad en este viaje de platicar personalmente con nuestros Senadores Jeff Bingaman, Tom Udall  y Congresista  StevePierce, sí lo hicimos con sus asistentes legislativos Dominic E. Saavedra (Jeff Bingaman), Sabrina De Santiago (Tom Udall) y Patrick Guff (Steve Pierce). Cuando nos reunimos con los representantes de ambos senadores y el congresista, destacamos la urgencia de apoyar para que los trabajadores de cuidado en el hogar reciban las protecciones del salario mínimo y pago por horas extras bajo la ley federal, y en nuestro caso especial bajo la ley estatal, ya que prestamos un servicio público al igual que los maestros, policías y bomberos. Mencionamos además la necesidad y urgencia de tener acceso a entrenamientos, información y formas en español. Una de las experiencias que nos impactaron en esta participación en el Capitol Day, es que aun existen muchas personas que por años han hecho cuidado en el hogar y no han recibido remuneración por su trabajo ya que esto no es reconocido como un empleo bien pagado dentro de las normas laborales y legales. Las experiencias de estas personas son similares a las que nosotras hemos enfrentado durante el tiempo que hemos proporcionado este servicio. Y es por eso que después de esta participación estamos más convencidas de la importancia de tener conocimientos y recursos como son el idioma inglés,  el llenado de formas y entrenamientos en español. Nuestro compromiso como miembros de Direct Care Alliance, Inc. es continuar participando e informándonos para así apoyar y representar a nuestra comunidad latina de Nuevo México en las acciones de esta organización.
---
Informing Our Leaders, Defending Our Rights
Earlier this fall, we had the opportunity to represent New Mexico in Washington D.C. as participants in Capitol Day, in support of the day of action for winning basic labor rights for domestic workers. This was a learning experience for us. Among the many things we learned was that even though the Department of Labor has proposed rules that extend the protection of the minimum wage and overtime pay for domestic workers, these policies have not yet been finalized. On this trip we were not given an opportunity to meet personally with our Congressman Steve Pierce, Senators Jeff Bingaman and Tom Udall, but we were able to meet with legislative assistants from each office, including Dominic E. Saavedra (Jeff Bingaman), Sabrina de Santiago (Tom Udall), and Patrick Guff (Steve Pierce). When we met with each representative from the offices of the Senators and Congressman, we highlighted and helped them understand the urgency to support basic labor rights like the minimum wage and overtime pay as recognized under federal law, and in our special case the state law, because we know that as domestic workers we're doing a public service equal to the teachers, police, and firefighters. We mentioned as well the necessity and urgency in having access to trainings, information, and documents in Spanish. One of the most impacting experiences in participating in Capitol Day, is that there are many people out there who for years have done domestic work and never received the remunerations for their work– a result of not being recognized as a well-paid job under labor policies and legal protections. Their experiences are similar to the ones we've confronted throughout our time providing these services. And this is why, after our participation in these legislative visits, we're convinced of the importance of having more knowledge and resources such as the English language, filling out forms, and trainings in Spanish. Our commitment as members of Direct Care Alliance, Inc. is continuing to participate and informing ourselves to be able to support and represent our Latino community in New Mexico in the actions being taken by this organization.