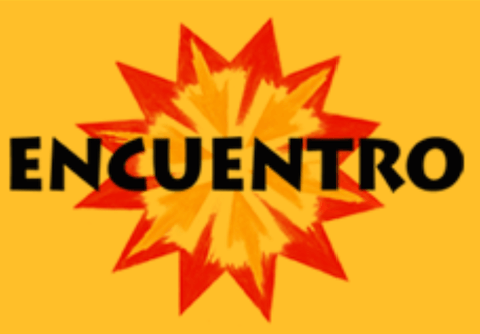 Durante los días  del 20 al 23 de Julio fuimos partícipes del congreso nacional de [email protected] del hogar en Washington DC, donde asistimos más de 100 miembros, de los cuales éramos representantes de 41 organizaciones en 17 estados, todos parte de la alianza nacional de trabajadoras del hogar y por supuesto entre ellos estábamos en representación de Nuevo México por parte de Encuentro y tuvimos el honor de escuchar grandes historias de vida por parte de compañ[email protected] [email protected] del hogar, las cuales nos inspiran a seguir uniéndonos y luchando por hacer del trabajo del hogar un trabajo digno, respetable y con derechos, como cualquier otro trabajo, somos tantas personas alrededor del mundo que trabajamos en este tan gran y necesitado trabajo, de los cuales déjenme decirles que en estados unidos de norteamerica, somos 1.8 millones de trabajadores del hogar, esto sin contar las personas que se les denomina "compañeros". Hay tanto que aprender de cada uno de [email protected] compañ[email protected] del hogar, de lo cual se dice que la unión hace la fuerza, así que  hagamos juntos que nuestra voz sea tan fuerte y única que se escuche a lo largo y ancho de este país.
Y como parte de esa lucha el martes 23 de Julio culminamos en una hermosa manifestación fuera del capitolio para pedirle al presidente Obama y a los congresistas a realizar nuevas regulaciones para garantizar el salario mínimo y la protección de las horas extras de los trabajadores de cuidado en casa. Después de la manifestación, nos dividimos en grupos y visitamos a nuestros representantes para pedirles su apoyo por una reforma migratoria justa, donde se les pidió que fuesen representantes de nuestras prioridades de políticas migratorias las cuales deben de ponerse en acción ya!
---
Summer Mobilizations for Domestic Worker Policy Support
From July 20th through the 23rd, I was able to participate in the National Congress of Domestic Workers that took place in Washington DC. More than 100 people participated in this event; everyone was a member of the National Alliance of Domestic Workers representing at least 41 organizations from 17 different states. Several New Mexican organizations sent some of their people to participate in this congress, from Encuentro María.G. Delgado and me, from El Centro de Igualdad y Derechos, Mauricio de Segovia and Norma Dorado, from Ole, Nereida Enríquez, Yolanda Peña y Julia Colbert. We all had the honor to listen to great life stories from people that spoke about their experiences as domestic workers, some of these stories have inspired us to continue fighting to make people realize that a domestic worker job is as important and dignifying as any other job, and therefore we should get the same benefits and opportunities as in any other job. Currently there are a lot of people all over the world employed as domestic workers, in the United States alone there are 1.8 million people, not considering the people that we refer as "compañeros". If we all work together and join efforts to fight for fair rights and fair pay, we could achieve the "impossible".

And as part of our movement, this past 23rd of July we culminated our beautiful protest outside the capitol to ask president Obama and the congressmen to make new regulations that guarantee minimum wage and protect overtime for domestic workers. After the protest we divided into groups and visited our representatives calling on their support for a just immigration reform, where we asked them to be representatives of our priorities around migration policy, which needs their action immediately!