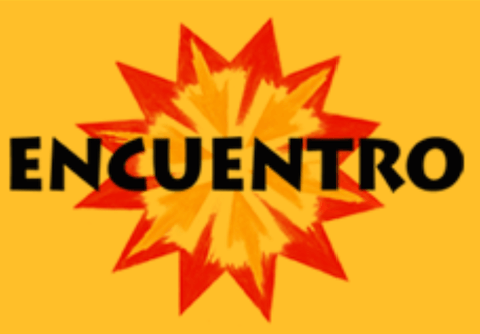 Encuentro Inaugura su Area de Computadoras/ Encuentro opens its Computer Area
#AccesoDigital en @EncuentroNM
Estamos alegres de poder inaugurar un nuevo area de computadoras, gracias al apoyo de muchos donantes, y aliados en la comunidad. Este lugar es especial porque va mas aya de los alambres y pantallas. Es realmente un oasis para la gente. Para una madre, por ejemplo, significa poder acceder servicios de apoyo y conocer mas acerca de los cambios en las leyes de inmigracion. Para un joven adolescente, significa terminar la tarea, entregar aplicaciones para el colegio, o un trabajo. Para todos significa, conectar con familiares que ya desde hace tiempo no hemos visto. Esto y mucho mas, significa para nosotros. Gracias a todos los donantes y a nuestros aliados corriendo la voz para esta causa. Tambien estamos muy afortunados de tener el apoyo tecnico de nuestro voluntario Armando Romero, especialista de tecnologia, que nos preparo las computadoras para el uso comunitario. En fin queremos dedicar este espacio en memoria a nuestro gran maestro de computacion, Hugo Ernesto Bonilla-Yañez.
Asegurase usar twitter para decir como utiliza estas computadoras con el hashtag #accesodigital #EncDigital.
---
 #AccesoDigital en @EncuentroNM
We are so happy to open up our new computer area, thanks to the support of many donors and allies in the community. This place is very special to us because it's more than physical wires and screens. It's an oasis for the people. A mother, for example, could come here and access support services and learn more about the changes in immigration laws, while also joining in those debates online. For a youth, it means finishing homework, submitting applications to college, or to a job. For all of us, it means connecting to family members that we've not seen in a while. This and so much more, is what this means to us. Thank you to all of our donors and allies who spread the word about our cause. We're also thankful to have the technical support of our volunteer, Armando Romero, technology specialist, who prepared our computers for community use. Finally we want to dedicate this space to the memory of our great computer computer teacher, Hugo Ernesto Bonilla-Yañez.
When you come here be sure to tweet about how you use the computers with the hashtags: #accesodigital #EncDigital