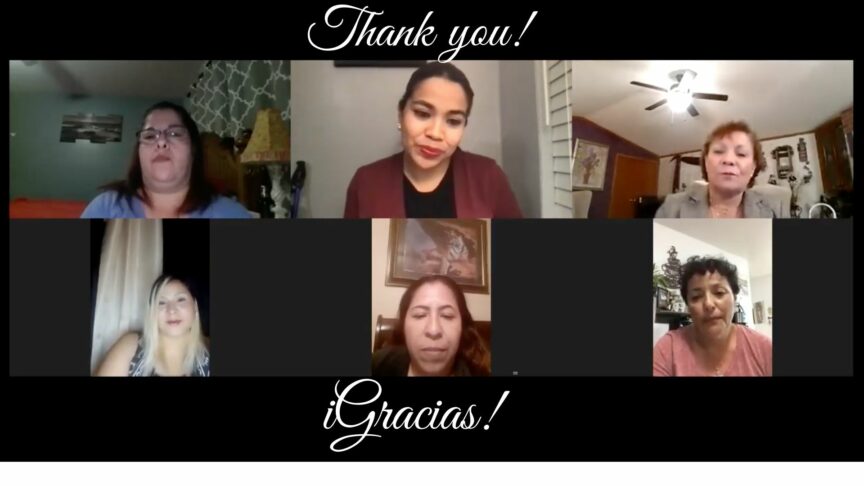 TVD Especial de agradecimiento
(English Description below)
Noviembre, el Mes Nacional de la Gratitud, nos anima a abrazar el poder de la gratitud.
La gratitud es más que simplemente decir "gracias". Los asombrosos poderes de la gratitud tienen la capacidad de cambiarnos de enfocarnos en lo negativo a apreciar lo positivo en nuestras vidas. En homenaje al Mes Nacional de la Gratitud, TVD les trae esta conversación con Fátima Carrasco, María Delgado, Crimi Andrade y Alma Torres, alumnas del Encuentro que forman parte de nuestra familia desde hace 10 años. Hablamos de sus historias, dedicación y motivación para seguir persiguiendo sus sueños educativos. Compartimos mensajes de gratitud y hablamos sobre el poder de la gratitud.
¡Disfruta de esta conversación mientras aprendemos más sobre estas poderosas mujeres!
¡Gracias por leer nuestro blog!
—————————————————————————————————————————-
National Gratitude Month in November encourages us to embrace the power of gratitude.
Gratitude is more than simply saying "thank you." Gratitude's amazing powers have the ability to shift us from focusing on the negative to appreciating what is positive in our lives. Honoring the National Gratitude Month, TVD bring you this conversation with Fatima Carrasco, Maria Delgado, Crimi Andrade and Alma Torres, Encuentro students whose has been part of our family  from 10 years. We talked about their stories, dedication and motivation to keep pursuing their educational dreams. We shared gratitude messages and talked about the power of gratitude.
Enjoy this conversation as we learn more about these powerful women!
Thank you for reading our blog!