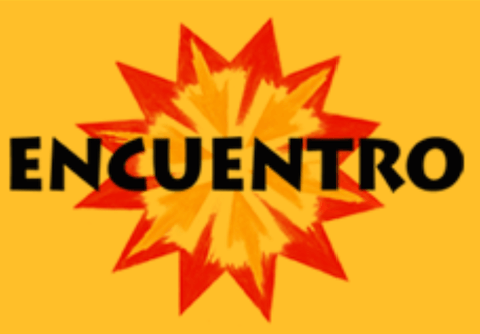 Recuerde: Mes de Amor, pero Una Vida sin Violencia
Evento de 14 de Febrero, 2013, "One Billion Rising" in Civic Plaza, Foto: Victorya Arrey
Ayer fue el dia del Amor y Amistad, un dia en que celebramos el amor y las relaciones que tenemos en nuestras vidas. Sin embargo, el dia tambien es una oportunidad para enfocarnos en uno de los temas mas destructivos que enfrentan muchos de nuestros seres queridos: violencia en contra la mujer. Con un alto índice de mujeres Nuevo Mexicanas que experimentan violencia en sus vidas tenemos una responsabilidad de eliminar la violencia de nuestras comunidades y familias.
Según las estáticas del sitio de internet NewMexicoWomen.Org, "Una en 4 mujeres Nuevo Mexicanas serán expuestas al asalto sexual en su vida." Violencia contra la mujer es algo que se convierte sistémico en una sociedad que normaliza la misoginia. Es un sistema que se puede reconstruir si tomamos el tiempo para reflexiónar y educarnos sobre este tema. Recuerden, víctimas de estos crímenes son personas como su madre, esposa, novia, amiga, nieta, hermana, abuelas, e hijas.
Este mes, yo les invito a celebrar aprendiendo más sobre lo que tu puedes hacer para acabar con la violencia contra la mujer. Una gran oportunidad para tomar acción es unirse a la campaña "One Billion Rising" o "Un Billón Levantándose". Visite el sitio http://onebillionrising.org/ para enterarse de lo que están haciendo personas alrededor del mundo ahorita mismo para acabar con la violencia contra la mujer. Eché un vistazo a las imágenes y video que salieron de la gran "Flash Mob" en contra de la violencia. Un "Flash Mob" es un estilo de mitin organizado por las redes sociales para beneficiar una campaña y crear unión para una causa. Si puede asistir o correr la voz, habrá otro evento esta tarde llamado "Vagina Monologues" (Monólogos de la Vajina), una serie de obras en contra de la violencia sexual. Visite esta pagina para enterarse mas de ese evento: http://onebillionrising.org/page/event/detail/startarising/4jv55
Recuerde que en lograr empoderar vidas de mujeres y muchachas se empoderan nuestras familias y comunidades, así resultando en un Nuevo México más fuerte y feliz para todos.
---
Remember: Month of Love, Lifetime Without Violence
Yesterday was Valentine's Day, a day where many of us celebrate the love and relationships in our lives.  However, the day is also an opportunity that allows us to focus on one of the most harmful and destructive issues that face our dearest loved ones: violence against women. With a high rate of New Mexican women who experience violence of some form in their lives we have a responsibility to eliminate violence from our communities and families.
According to NewMexicoWomen.Org, "one in 4 New Mexico women will experience sexual assault in her lifetime." Violence against women is systemic in a society that normalizes misogyny. It is a system that can be reconstructed if we take time to reflect and educate ourselves on this issue. Remember, victims of these crimes are people like your mothers, wives, girlfriends, friends, granddaughters, sisters, grandmothers, and daughters.
This month, I invite you to celebrate by learning more about what you can do to end violence against women. One great opportunity to take action is to join the campaign One Billion Rising. Visit http://onebillionrising.org/ to find out what people all around the world are doing right now to stand up to end violence against women. Check out images and video of yesterday's Albuquerque Valentine's Day flash mob for one billion rising on their facebook page here, and check out today's Albuquerque Vagina Monologues in honor of V-Day (Vagina Monologues is a series of monologues who's goal is end sexual violence). For more information on that event click here.
Remember that by empowering the lives of women and girls we also empower our families and communities, thus leading to a stronger and happier New Mexico for everyone.