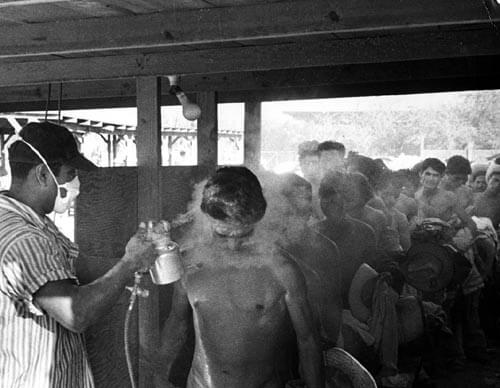 Racist Study Discredited but Leaves a Dangerous Precedent
The Encuentro School year has ended. For our students its been a year of learning, studying, and sharing. When a study was released by the Heritage foundation a conservative think tank arguing that immigration reform would have negative consequences for our country I was disappointed. Furthermore it was revealed that one of the authors, Jason Richwine, wrote in his doctoral thesis that the I.Q. (measure of intelligence) of latinos/as was significantly lower than that of White Americans and would be so for many generations. Richwine bases his argument on genetics. He believes we should focus on I.Q. to decide who gets to migrate to this country.
Our community knows there are people in this country who will always try and paint us in a certain light, saying we are criminals/terrorists, that we're only here to get benefits, and now that we are intellectually inferior. His dissertation has been discredited by even conservative politicians in Washington, but that doesn't mean it hasn't left a dangerous precedent. This is just another example in this country's long history of scientific racism. Sadly scientific studies like Hildalgo, Texas, 1956. Migrants on the border of Texas and Mexico, sprayed with pesticides before coming into the U.S. to work. Photo: Leonard Nadel, Courtesy National Museum of American History this can have negative consequences for our community, a reality many communities of color around the world experience when they are marginalized and left out of the public debate. Historically, the results of scientific racism include the reasoning to justify different types of oppression, that in extreme situations includes genocide or the enslavement of groups of people.
In spite of the existence of this type of racism and structural racism in this country, our community continues to work hard in their daily endeavors. Can you imagine a study that captures the immense sacrifice our community makes for our families and what were contributing to this country? I don't think its possible to measure. For now Encuentro will continue to promote the voices, successes, art, culture, and reality of the migrant community. We believe that in defining ourselves, reading and writing our own reality, we can not only impact the immigration debate which up until now has excluded, forgotten, and distorted us, but that it will promote a just dialogue which looks for solutions and understanding.
I have the honor of being able to work at Encuentro where I have the opportunity to share with a hard-working, intelligent, creative, luchadora, and dream filled community. The reality is that racism and xenophobia have been an integral part of the debate we encounter every night when we turn on the tv. You can read more about migration and racism in the United States in this article.
A Hate speech ordinance has been proposed in the city of Albuquerque, read this blog by the Media Literacy Project. There are some who say that even though they are opposed to hate speech they see the ordinance as a restriction of Free Speech. What do you think? Leave us a comment below or on Facebook.