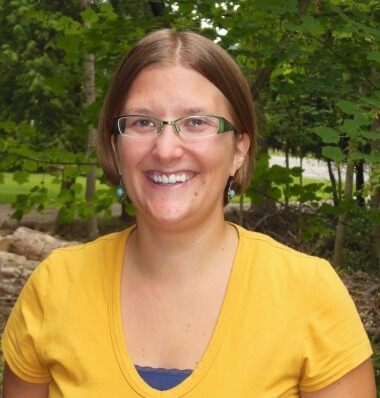 Nuevas Caras en la Comunidad / New Faces in the Community
TU NUEVA NAVEGADORA DE PATHWAYS EN ENCUENTRO
Bienvenidos y bienvenidas al nuevo año escolar aquí en Encuentro!
Soy Anne y soy la nueva especialista de recursos comunitarios/navegadora de Pathways. Me da mucho gusto ver todas las caras de l@s estudiantes aquí en Encuentro empezando las clases del semestre. Estoy muy emocionada de estar en Encuentro. Yo vine a trabajar en Encuentro porque vi que tiene una misión dedicada a la justicia social y la comunidad. Antes de venir aquí a Encuentro he trabajado con la comunidad inmigrante en otros lugares tal como Republica Dominicana, Indiana, Canada, y Kentucky.
Es un placer poder trabajar en Encuentro porque tengo la oportunidad de participar con una comunidad trabajadora, y soñadora. Estoy con ansias de conocerlos este semestre.
Mi trabajo aqui en Encuentro es trabajar con el programa de "Pathways". En el programa de Pathways trabajamos contigo para enfrentar asuntos o barreras de:
guarderia
violencia domestica
diabetes
cobros medicos
abuso o uso de drogas
transporte
licencias de conducir/I.D.
educacion/GED
vision
costo de medicamentos
salud mental
servicios de salud
y mas!
En cuidar de nosotros es también ser parte de la justicia social, porque tenemos que preservar nuestra salud y bienestar para seguir en la lucha.  Entonces, no se olvide que en comenzar el año escolar para usted y/o sus hijo/as, es bueno platicar con alguien acerca de hasta las barreras más pequeñas que enfrenta.
Me pueden llamar para sacar una cita para hablar de su situación y hacerme cualquier pregunta que tengan.
Aqui les comparto un recurso en-línea para encontrar agencias en nuestra área, una guia creada por mycommunitynm.org. Pasen a visitarme para ayudarles navegar este sistema y/o platicar mas a fondo de cualquier tema de su bienestar.
---
YOUR NEW PATHWAYS NAVIGATOR AT ENCUENTRO
Welcome to the new school year here at Encuentro!
My name is Anne and I am the new Community Resource Specialist/Pathways Navigator.
I was excited to work at Encuentro in part because of their dedication to community and social justice. Before working here I have worked with the immigrant community in many other places including the Dominican Republic, Indiana, Canada and Kentucky.
Here at Encuentro I work with the Pathways program. In the Pathways program we work with you to confront barriers and issues of:
childcare
domestic violence-diabetes
medical debt
drug use/abuse
transportation
driver's license/I.D.
education/GED
vision
medication costs
mental health
medical services
and other things!
In taking care of ourselves we are also participating in social justice, because we have to preserve our health and well-being to fight for another day. Remember that at the beginning of the school year, whether it's you or your children who are heading back to school, it's good to talk with someone about even the smallest barriers.
You can call Encuentro to schedule an appointment with me to discuss your situation and ask any questions you might have.
I am honored to be able to work at Encuentro where I will have the opportunity to participate with a hard-working, visionary community. I look forward to meeting you.
I'd like to share with you a website for finding a variety of service agencies in our area, a guide created by mycommunitynm.org. Come visit me for help on navigating this system and/or speak with you further about any issue in regards to your well-being.