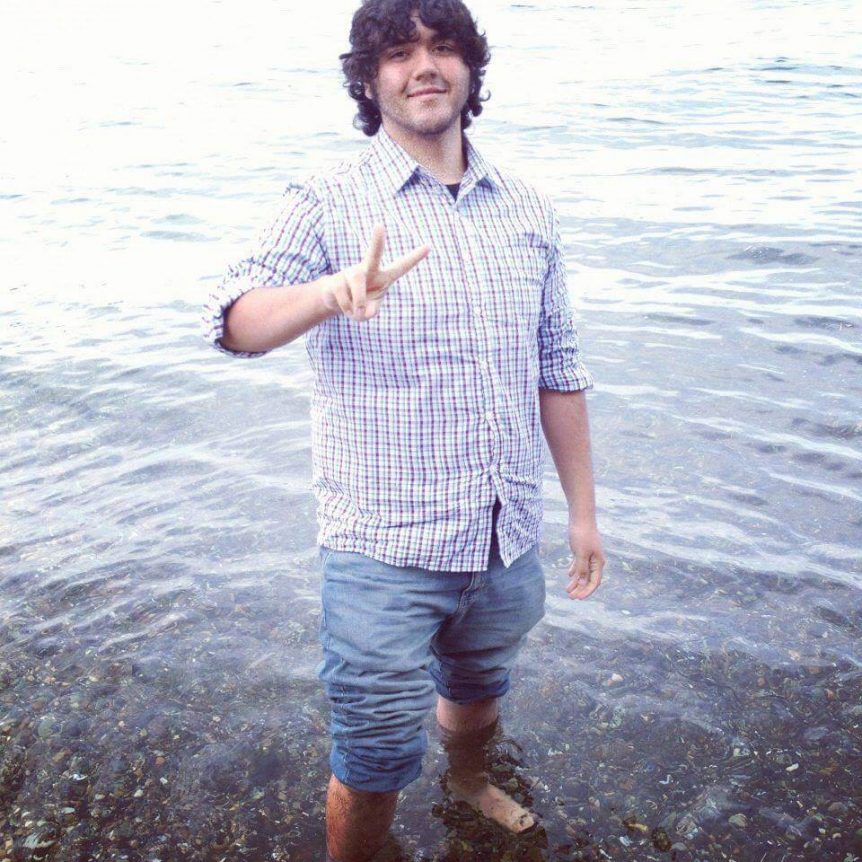 Nuevas Caras En La Comunidad
¡CONOZCAN SU NUEVO ASISTENTE DE MEDIOS COMUNITARIOS EN ENCUENTRO! 
¡Yo estoy bien contento de ser parte de la familia Encuentrolera!
Mi nombre es John y soy el nuevo Asistente de Medios Comunitarios aquí en Encuentro.
Estoy muy emocionado de estar trabajando en Encuentro porque voy a estar trabajando solamente con personas dedicadas a la comunidad y individuos de carácter altruista que comparten la misma meta de desarrollar una comunidad inmigrante fuerte. Toda mi vida yo e vivido en Albuquerque, Nuevo Mexico, pero mis padres migraron de Mexico y muchos de mis amigos son inmigrantes de raíces mexicanas/hispanas y por eso es una comunidad que toma un lugar muy especial en mi corazón.
Ahorita yo estoy asistiendo la Universidad de Nuevo Mexico y estudiando Comunicación y Periodismo. Yo recibí mi licenciatura de asociado en Sistemas de Información de la Computadora del Colegio Comunitario de Nuevo Mexico Central (CNM por sus siglas en ingles). Entonces, yo con mucho gusto estoy dispuesto a compartir mis conocimiento en cualquier pedido relacionado con computación y medios de comunicación.
---
New Faces in the Community
MEET YOUR NEW COMMUNITY MEDIA ASSISTANT AT ENCUENTRO!
I'm so excited to be a part of the Encuentro family!
My name is John and I'm the new Community Media Assistant here at Encuentro.
I'm very excited to be working here at Encuentro because I'm going to be working with nothing, but community-minded and altruistic individuals whose shared goal is to better the immigrant community. I have lived in Albuquerque, New Mexico my whole life, but my parents migrated from Mexico and I have many Mexican/hispanic friends who are immigrants so the Immigration community holds a special part in my heart.
I am currently attending the University Of New Mexico and studying Communication & Journalism. I also have my associates degree in Computer Information Systems from Central New Mexico Community College. So anything related to computers and media I'm excited to share my knowledge with the community!