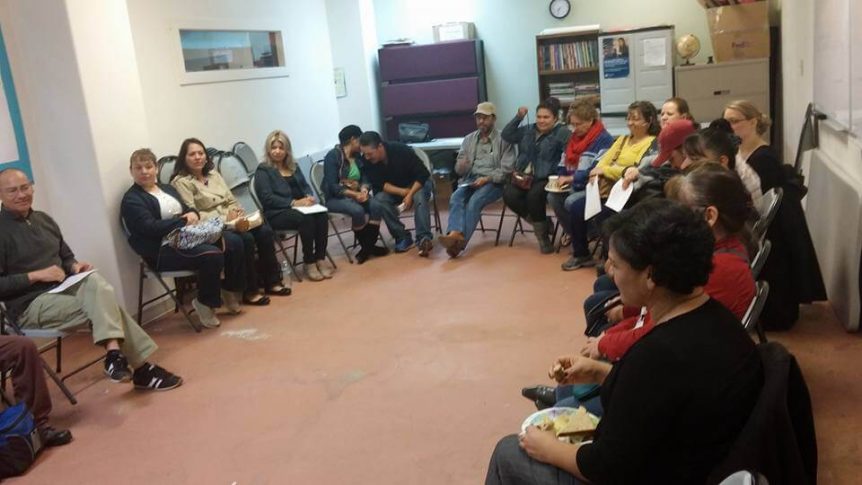 Diálogos Comunitarios 2015
Hace unas semanas tuvimos nuestro diálogos comunidad anuales. Los diálogos este ano eran de temas como los derechos laborales, [email protected] del hogar, el acoso sexual en el trabajo y impuestos. Estos diálogos ofrecen un espacio a la comunidad para compartir y hablar de conocimiento, asuntos y la experiencia que están alrededor de nuestra comunidad. A continuación se muestran fragmentos de audio de los temas de acoso sexual en el trabajo y derechos laborales.
Placiada entrevista a Norma Martinez sobre el taller de acoso sexual.
Mauricio De Segovia habla sobre derechos laborales y derechos del migrante.
________________________________________________________________________________
Community Dialogues 2015
A couple of weeks ago, we held our yearly community dialogues event. The dialogues this year discussed topics that dealt with labor rights, domestic workers, sexual harassment in the work place, and taxes. The dialogues provide a space for the community to share and talk about topics that are floating around in our community.