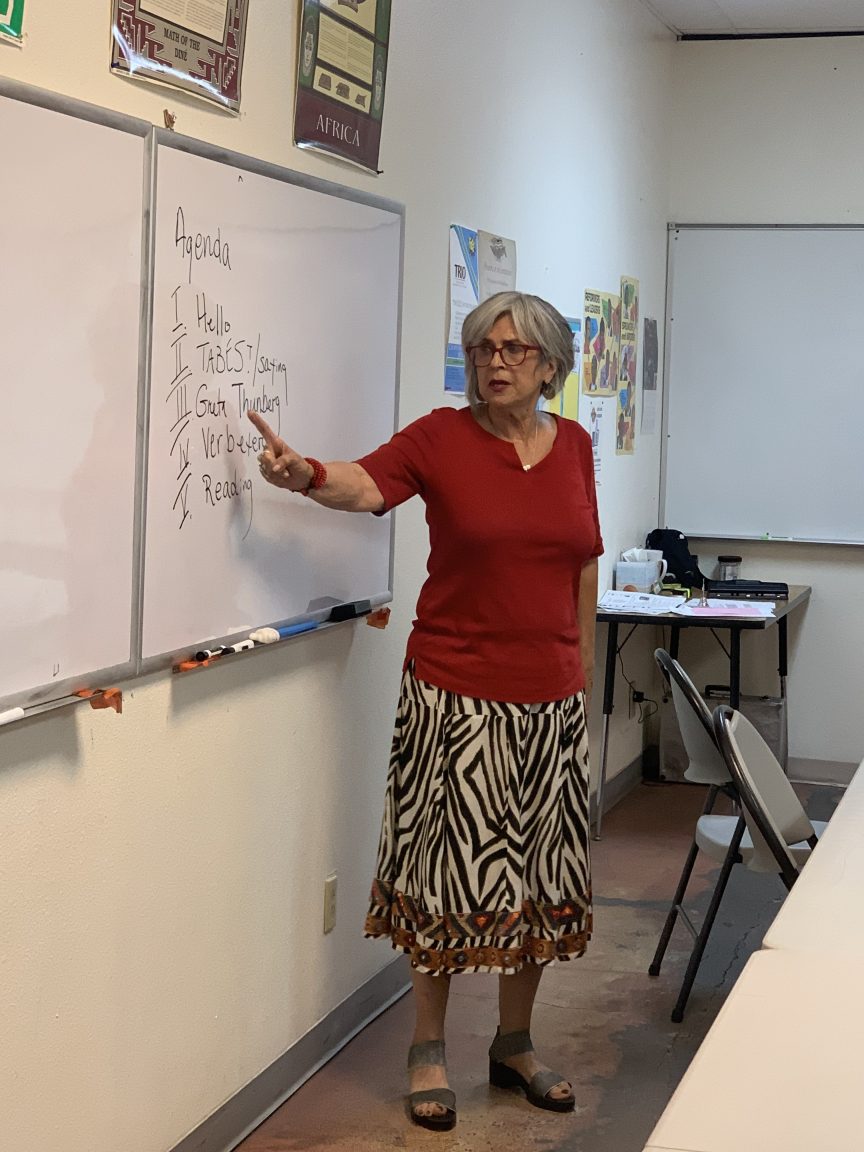 Entrevista a Queta Linderbeg: La importancia del Ingles
Sabemos que como inmigrantes llegados a Estados Unidos, uno de los pasos más importantes que debemos dar es el aprender inglés. El hablar inglés, nos abre las puertas a un sin fin de oportunidades en un mundo ya fuertemente globalizado además de que es  básico para nuestro desarrollo no solo profesional pero también personal. Sin embargo, ya sea por cuestiones de familia o de trabajo, el aprender inglés se vuelve un paso difícil de tomar para muchas personas quienes muchas veces no tienen tiempo de ir a la escuela a aprender el idioma.
Es por eso que en esta ocasión,  nuestro equipo de periodistas comunitarios de Tu Voz Digital, se dio a la tarea de entrevistar a la maestra Queta Lindenberg quien lleva más de 4 años impartiendo clases de inglés en Encuentro, y nos platica cuales son los principales retos que nuestra comunidad enfrenta en su lucha por aprender el nuevo idioma, así como sus beneficios. 
¡Disfruten esta entrevista y ayudenos a compartir!
Preparación y grabación: Tu Voz Digital, Periodistas Comunitarios, Maricela Ramirez y Mario Aguilar, Guillermina Quiroz
Audio Edición: Guillermina Quiroz
English Summary
We know as immigrants arriving in the United States, one of the most important steps we must take is to learn English. Speaking English opens the door to endless opportunities in a world where English is already strongly globalized, in addition to the fact that it is essential for our development, not only professionally but also personally.However, whether due to family or work, learning English becomes a difficult step for many people who often do not have time to go to school to learn the language.
In  this blog, our team of community journalists from Tu Voz Digital, bring us an interesting interview with Queta Lindenberg who has been teaching English at Encuentro for more than 4 years and talks about the main challenges our community faces when learning English, as well as its benefits.
Producers: Tu Voz Digital Journalist, Maricela Ramirez, Mario Aguilar and Guillermina Quiroz