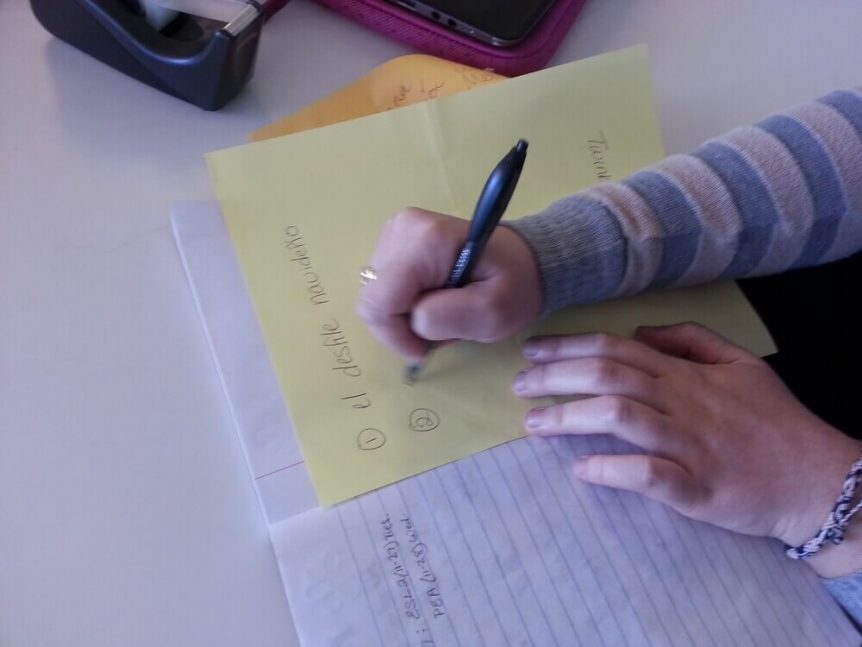 Manejando el Estrés Navideño
Por: Marisa Curley
¡Las fiestas navideñas están aquí! Las navidades pueden ser un tiempo de estrés para muchos de nosotros ya sea que celebremos las tradiciones en familia o solos por no estar con gente amada este año. Considera las sugerencias a continuación para ayudarte a manejar el estrés navideño y pasar más tiempo disfrutando de los momentos con la gente que amas. 1. Comienza nuevas tradiciones. La palabra tradición puede conllevar mucho peso y presión para las personas que tienen altas expectativas de cumplirla, especialmente cuando las personas que aman no están en su vida este año. Considera comenzar con tus propias tradiciones para que no incrementen tu estrés navideño. Por ejemplo, pide a tus invitados que traigan un platillo a la cena, en vez preparar todo tu solo.
2. ¡No te comprometas más de lo que puedes! Hay tentación de sentir que uno tiene que complacer a todos con compras, cocinando y asistiendo a cada evento, pero no te olvides de tomar tiempo para ti mismo, hacer menos, y disfrutar más de los momentos. ¡Tu puedes hacer esto creando una lista de los momentos o eventos específicos que son más especiales para ti- entonces enfócate en estar presente en esos momentos! 3. Mantente dentro de tu presupuesto y no te sientas presionado a realizar compras y regalos fuera de control. En vez de comprar regalos para cada miembro de la familia, trata de disfrutar un juego navideño como un intercambio de regalos sorpresa, o juega el famoso Elefante Blanco, haz click aqui para ver como jugarlo! Un regalo no tiene que ser algo comprado en una tienda. Puedes hacer algo tú mismo, tal vez como cocinar, tejer, cantar o quizás puedas re-emplazar lo material con una experiencia navideña especial con gente que amas y recordarlo para siempre.
4. Apaga tus aparatos electrónicos. Revisar constantemente tu correo electrónico o teléfono celular puede mantenerte estresada y ansiosa. Considera apagar todos tus aparatos y sintonízate en tener un buen tiempo con amigos y familiares. 5. Haz presión con el pulgar y el dedo largo para reducir estrés. Cuando aplicas presión firme a esa área puedes reducir la tensión y el estrés en la parte superior del cuerpo. 6. ¡No te olvides de hacer ejercicio! Quizás es lo último que deseas hacer cuando estás estresada, pero mantener tu ejercicio como algo rutinario o tal vez una caminata de 5 minutos al día, incrementa endorfinas y fortalece una buena actitud. ¡No te olvides del ejercicio!
---
Managing Holiday Stress
By Marisa Curley
The holiday season is upon us! Whether you are continuing family traditions or experiencing loneliness if you are not with a loved one this year, the holidays can be a stressful time of year for many of us. Consider these suggestions below to help manage your holiday stress and spend more time enjoying the moments and people you love. 1. Start new traditions. The word "tradition" can carry a lot of weight and pressure for people with lots of expectations to live up to, especially for people who may not be with their loved ones this year. Consider starting your own traditions that won't increase your holiday stress. For example, ask guests to bring one dish to the meal rather than prepare everything yourself. 2. Don't over schedule yourself! It's tempting to feel like you must please everyone by shopping, baking, and attending every event, but don't forget to take care of yourself by doing less and enjoying the moment more. You can do this by writing down ahead of time specific moments or events that are most special to you- then focus on staying present during those times.
3. Stay within your budget and don't feel pressured to spend on out-of-control gift giving. Instead of buying gifts for every family member, try drawing names or doing a white elephant gift exchange, click here to watch how to play it!. A gift doesn't have to be store-bought either; you can make something, sew something, bake something, sing something, or share something. Or perhaps you can replace material things with a special holiday experience with your loved ones that everyone will remember. 4. Turn off your gadgets. Constantly checking your emails or cell phone can maintain stress and anxiety.  Consider turning off your electronic devices and tune in to quality time when you're with family or friends. 5. Squeeze the place between your index finger and thumb to reduce stress. When you apply firm pressure to this area tension and stress can be reduced in your upper body. 6. Don't forget to exercise! You may not want to exercise when you're feeling stressed out, but maintaining your workout routine or even taking a five-minute walk each day can increase endorphins and boost your mood!