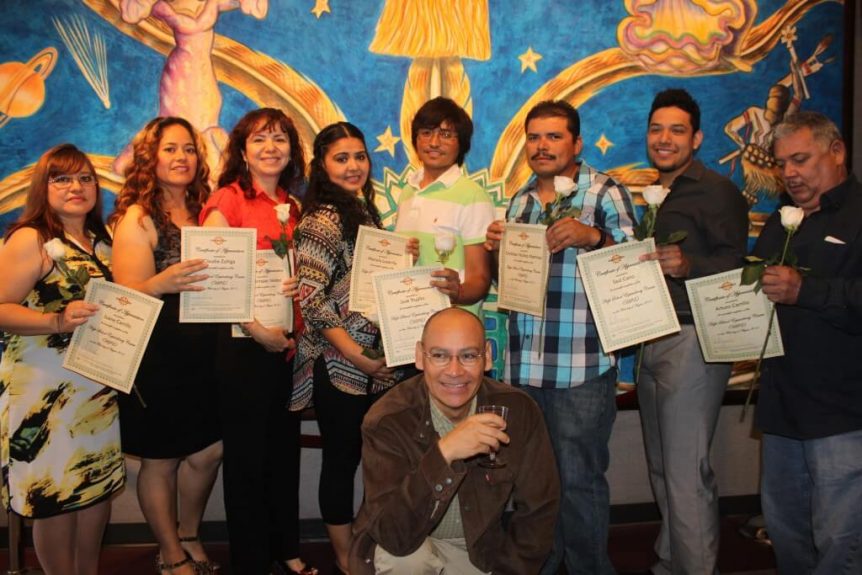 Los Logros De La Clase HSE 2015 – 2016
Este Sábado pasado celebramos los logros de todos los estudiantes de la clase HSE, la clase que los prepara para tomar el examen de nivel preparatorio. Este examen sirve como equivalente a el diploma de la preparatoria y pasando el examen permitiría a los estudiantes la oportunidad de seguir sus estudios en la universidad o el colegio.
Escucha las entrevista que realizo Mario Aguilar con el Maestro Jose Reyes:
Escucha las mini entrevistas que realizo Mario Aguilar con los estudiantes de la clase HSE 2015-2016:
______________________________________________
The Accomplishments Of Our HSE 2015-2016 Class
This past Saturday we celebrated the achievements of the students enrolled in our HSE course. The HSE class prepares them to take High School Equivalency Exam. Upon the successful completion of the exam would allow them to pursue higher education in a University or College.