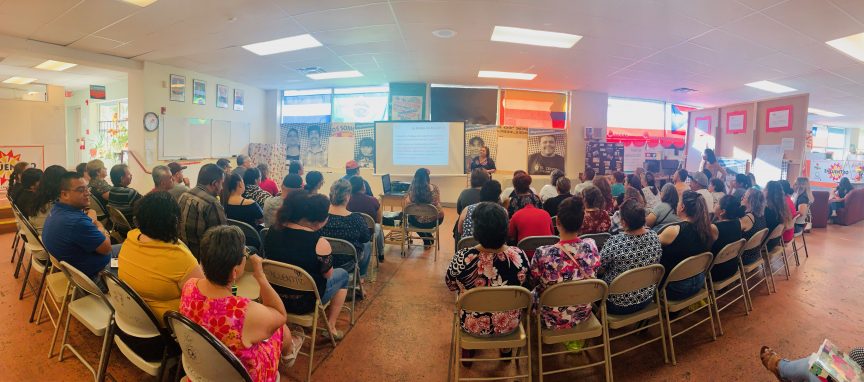 iBienvenidos estudiantes a este nuevo ciclo escolar!
Iniciaron las clases en Encuentro, y con ellas, un mundo de aprendizaje y de oportunidades para nuestros cerca de 300 estudiantes quienes se dieron cita desde la primera semana de agosto para registrarse a este nuevo ciclo escolar 2019-2020. Todos nuestros estudiantes tuvieron la oportunidad de elegir entre clases como inglés (inicial, intermedio, avanzado), ciudadanía, matemáticas para GED, finanzas, negocios, asistente de salud en el hogar o computación.
            ¡Fue gracias también al trabajo de nuestros voluntarios que las registraciones fueron todo un éxito!
Classes have started at Encuentro, and with them a world of learning and opportunities for our nearly 300 students who gathered during the first week of August to register for this new 2019-2020 school year. All of our students had the opportunity to choose between beginning, intermediate, and advanced English classes; citizenship, GED math, finance, business and computing classes.
                     It was also thanks to the work of our volunteers that the registrations were a success!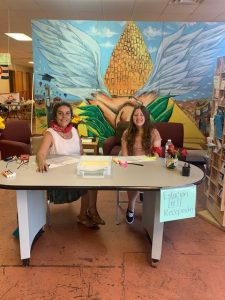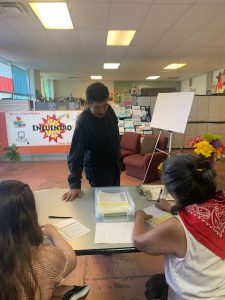 Fue durante la primera semana de clases, cuando nuestros estudiantes recibieron una orientación completa con información más detallada sobre nuestra misión en Encuentro, los principios universales que nos rigen como organización e información sobre diferentes servicios y programas que tenemos abiertos para el público en general como nuestro programa de periodismo comunitario (Tu Voz Digital)  o de navegación de recursos, Pathways. Así mismo, los estudiantes también tuvieron la oportunidad de convivir entre sí, conocer a sus maestros y al equipo de Encuentro quienes dia a dia trabajan arduamente en logística, currículum y estrategias para que las clases sean todo un éxito.
Our students received a complete orientation during the first week of classes with detailed information about our mission at Encuentro, the universal principles that govern us as an organization, and information about the different services and programs that we have open to the general public like our Community Journalism program (Tu voz digital), or  Pathways, our resource navigation program. In addition, the students also had the opportunity to get to know each other, meet their teachers and Encuentro's staff who work hard every day in logistics, curriculum and strategies to make the classes a success.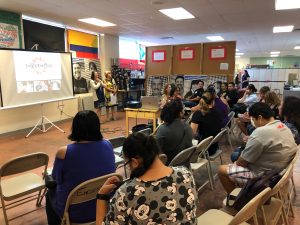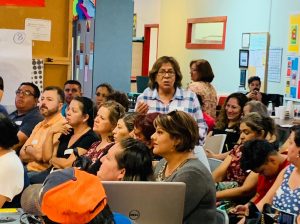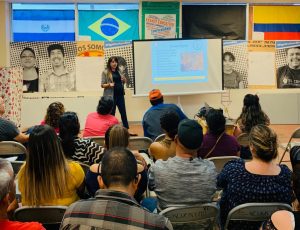 Para nuestros estudiantes:
Esperamos que este año este lleno de aprendizaje en su camino y que, gracias a las herramientas que Encuentro les dará, sean muchas las oportunidades de desarrollo que encuentren y sigan creciendo como líderes comunitarios listos para apoyar  a sus familias y empoderar a sus comunidades a través de la información y conocimiento. 
-Equipo de Encuentro
For our students:
We hope that this year is full of learning on your path and that, thanks to the tools Encuentro will give you, you find a world of opportunities to keep developing your abilities as a leader ready to support your family and willing to empower your community  through information and knowledge.
-Encuentro Team