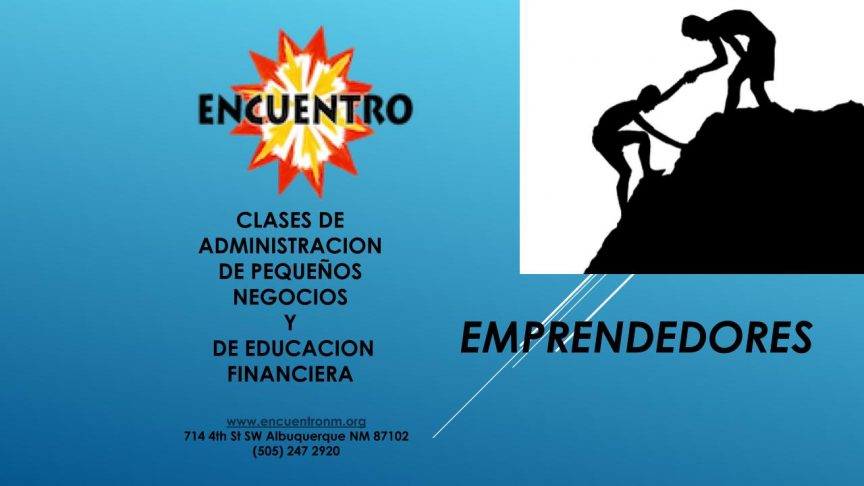 Oportunidades Para Crear Tu Propio Negocio En Encuentro
Sabemos que como inmigrantes y emprendedores, enfrentamos muchos retos al iniciar un negocio propio. Tenemos las ganas, pero muchas veces no contamos con las herramientas necesarias para comenzar o seguir con nuestro plan de negocio. Por eso, Encuentro creó el curso sobre" Como Iniciar Su Propio Negocio" y para que conozcan más, el equipo de periodistas comunitarios  de Tu Voz Digital trae para ti una interesante entrevista con el maestro Gerardo de Luna, instructor de la clase de negocios que se estará impartiendo este ciclo escolar 2019-2020 y quien, en esta entrevista, nos platica todo lo relacionado con el curso: en qué consiste la clase, que pueden esperar los estudiantes durante el curso y que obtendrán al final del mismo.
También, escucharán el testimonio de Alexis López, un estudiante de la clase quien nos contará su experiencia como estudiante y como dueño de su propio negocio. iQue la disfruten!
Preparación y grabación: Tu Voz Digital, Periodistas Comunitarios:Mario Aguilar y Marisela Ramirez
Audio Edicion: Guilermina Quiroz
English Summary
We know that as immigrants and as entrepreneurs, we face many challenges when starting up our own business. We have the motivation, but many times cannot rely on the necessary tools to get started or follow through with our business plan. For this reason, Encuentro created the "Starting Your Own Business" and, so that you can know more about it, our team of community journalists fromTu Voz Digital de Encuentro, bring you an interesting interview with the teacher Gerardo de Luna. Mr de Luna is the instructor of the class on business that will be given this school year 2019 – 2020, and who in this interview, tells us everything related to the course: what the class consists of, what students can expect  during the class, and what they will get out in the end. 
 Also, you will hear the testimony of Alexis López, a student of a prior class, who will tell us his experiences as a student and as an owner or his own business.  Enjoy!
Producers: Tu Voz Digital Journalist, Mario Aguilar and Marisela Ramirez
Audio editors: Guillermina Quiroz