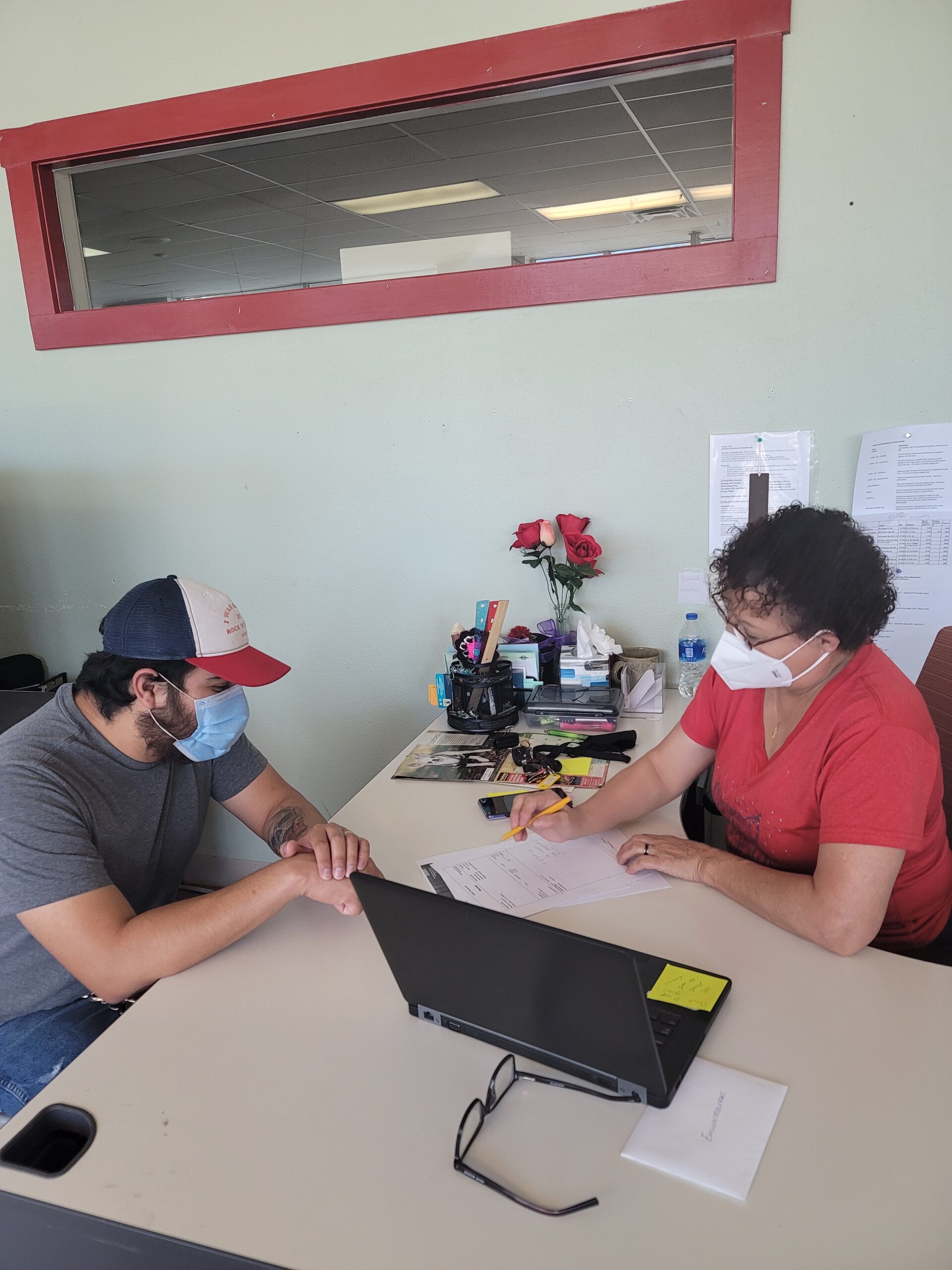 TVD Interview: Encuentro y Pathways juntos creando comunidades saludables
(English description below)
Pathways es un programa diseñado para reducir las necesidades insatisfechas, abordar las inequidades en la salud y mejorar la salud general de los residentes del condado de Bernalillo. Se enfoca en resultados de salud positivos al utilizar navegadores de salud comunitarios como coordinadores de atención que conectan a los residentes en riesgo con los recursos y siguen su progreso hacia mejores resultados de salud. Se alcanzan resultados significativos para los clientes siguiendo un enfoque paso a paso (Pathways). Si bien los clientes individuales logran una mejor salud, los problemas comunes de los sistemas también salen a la luz y dan como resultado una coordinación de servicios más sólida.
Para conocer más sobre este programa y cómo Encuentro trabaja de la mano con Pathways para construir comunidades saludables, Tu Voz Digital les trae esta entrevista informativa con Venice Ceballos, Coordinadora de Pathways, quien habló sobre el programa a nivel condado. Además, tuvimos como invitadas a las navegadoras de Encuentro Norma Casas y Crimi Andrade quienes compartieron con nosotros el proceso para ayudar a un cliente y cómo nuestros estudiantes se benefician de este programa.
"En este programa se les enseña  a navegar el sistema de recursos de manera de que sean independientes y puedan compartir recursos con la comunidad".- Norma Casas
Si usted o alguien que conoce esta en necesidad de recursos y apoyo, llame a nuestras navegadoras al (505) 247-2920
¡Ayúdenos compartiendo esta entrevista con alguien que pueda necesitar esta información!
Pathways is a program designed to reduce unmet needs, address health inequities, and improve the overall health of the residents of Bernalillo County. It focuses on positive health outcomes by utilizing community health navigators as care coordinators who connect at-risk residents to resources and follow their progress toward improved health outcomes. Meaningful outcomes for the clients are reached by following a step-by-step approach (Pathways). While individual clients attain improved health, common systems issues are also brought to light and result in stronger service coordination.
 To know more about this program and how Encuentro works hand by hand with Pathways to build healthy communities, Tu Voz Digital brings to you this informative interview with Venice Ceballos, Pathways Coordinator whose talked about the overall of the program. Also, we had as guests Encuentro navigators Norma Casas and Crimi Andrade who shared with us the process to help a client and how our students benefits from this program
If you of someone you may know are in need of assistance, call our navigators:(505) 247-2920
 Help us by sharing this interview with someone who may need this information!
Fuente: Pathways to a Healthy Bernalillo County. (2021). The University Of New Mexico. https://hsc.unm.edu/about/administrative-departments/community-health/programs/chwi/pathways/