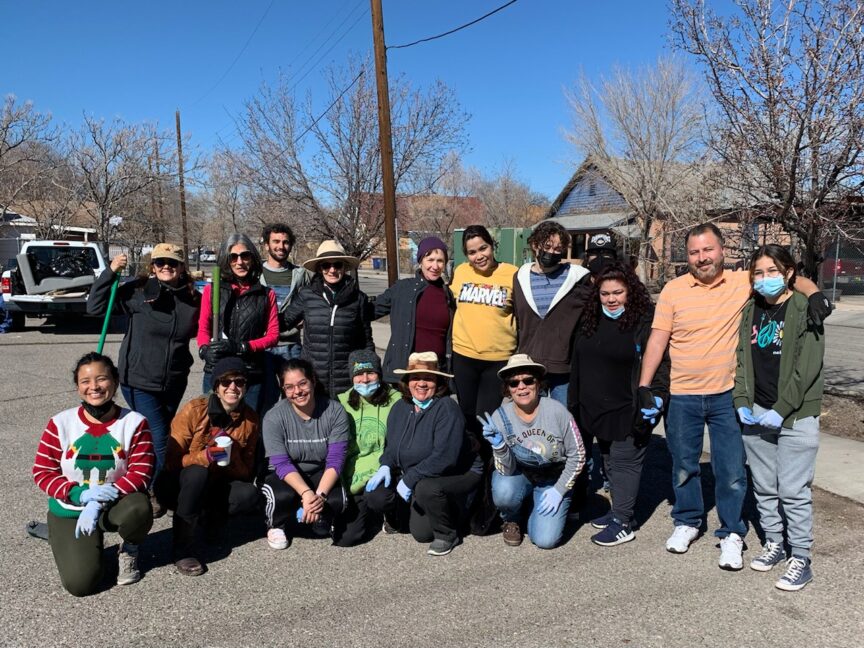 In late 2021 the Healthy Here Active Living Group met with Encuentro staff to discuss the repurposing and revitalization of the parking lots on their new site (904 4th St SW. 87102)  with the goal of providing an outdoor environment that better supports the health and well-being of their staff, clients and the wider community. The group decided to initiate a pilot project that will deploy temporary, flexible "pop-up" landscaping elements that would be "do-able" and stimulate interest and action for more permanent landscaping features in the future. The materials and supplies for the "pop-up" project will be funded by the  AARP Community Challenge Grant awarded to Healthy Here in 2021. Community outreach, site clean-up, and installation will be shared by Healthy Here partners, Encuentro NM, and volunteers from the community.
On Community Build Day we will be "popping up" a raised bed garden, a pallet patio, a wellness path, and a kiosk with information on walking connections to neighborhood destinations. We will bring wheelbarrows, stock tanks, enriched garden soil, pallets, seeds, rakes, shovels, paint, rollers, hoses, drills, saws and hammers. Throughout the morning there will also be space and time for coffee, snacks and community engagement around the longer term  goal of creating spaces of community wellness and pride as  Encuentro sets roots, grows and blossoms.
THE DAY HAS ARRIVED! We are ready for  "Community Build Day" and we would like to invite you and our community members to join us on  Friday, February 25th  from 9:00-1:00 at the new Encuentro site,  907 4th St. SW, followed by a celebratory lunch hosted by Healthy Here!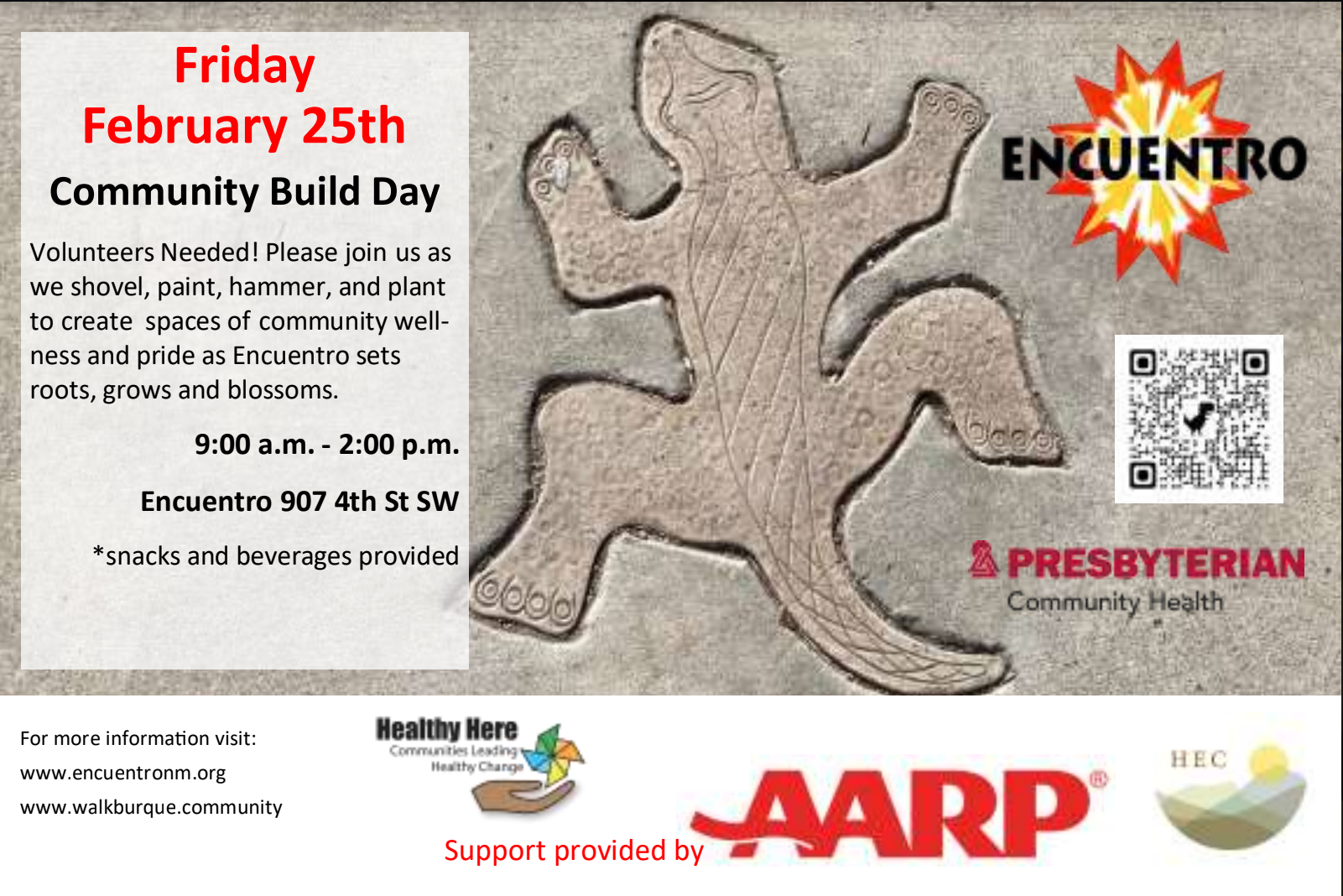 ENCUENTRO TEAM, HEALTHY HERE AND PRESBYTERIAN, IN ACTION DURING CLEAN UP DAY IN PREPRATION FOR ENCUENTRO WELLNESS PATH AND GARDENS .