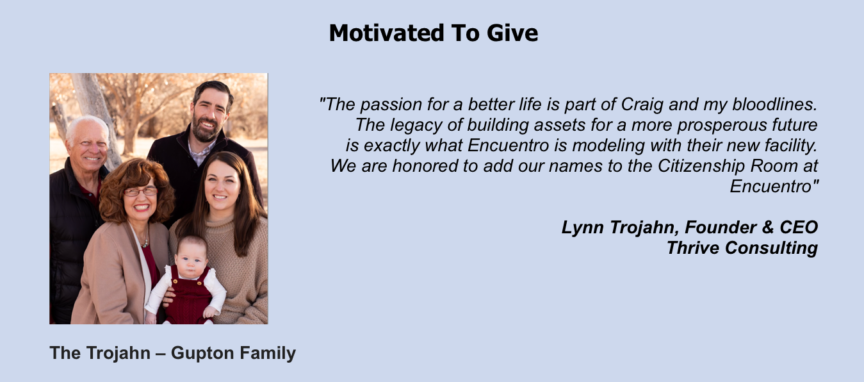 What motivated me and my family to give back to the community By Lynn Trojahn

As the granddaughter of a Russian Jewish immigrant, Colonel William Salman, I was motivated to give back to causes we care about and to love New Mexico. 
When my grandfather came to the United States in 1917 at the age of 17, he took advantage of every chance to excel. Like Encuentro's clients, learning English, the culture of the US, and prejudices, created resilience and a hunger to live the American Dream. 
Through hard work and an entrepreneurial spirit my grandfather did something he could never do being Jewish in Russia — he bought and was allowed to own land, a ranch in La Cueva, NM known decades later as the Salman Raspberry Ranch. 
The solidarity Craig and I have with Encuentro's immigrant clients living their vision is the same resonance we have with my family's Jewish and New Mexican heritage. 
Our $2,500 contribution links together like-valued contributors building an even better community through Encuentro's immigrant clients and programs. Join our family, and our next generation, granddaughter London Gupton, in showing the power of family philanthropy in action!" – Lynn Trojahn, Thrive Consulting.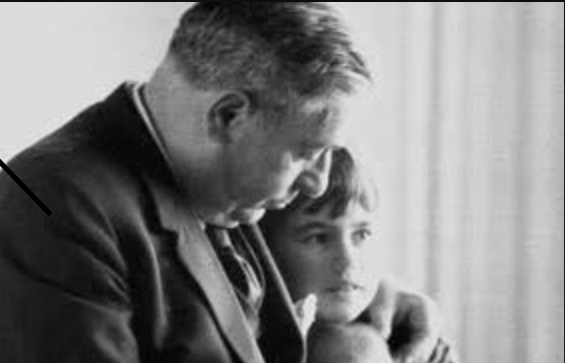 -Lynn's favorite picture with her grandfather