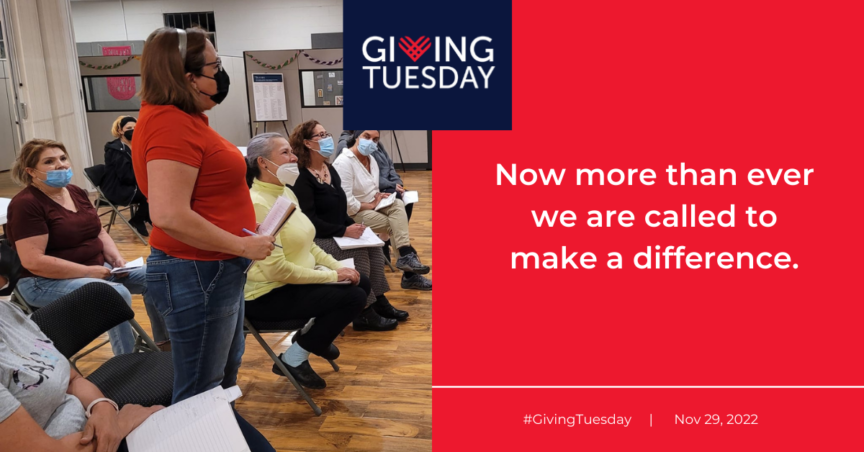 This November 29, We Are Counting On You!
Everyone has something to give and every act of generosity counts//

Todo el mundo tiene algo que dar y cada acto de generosidad cuenta
#GivingTuesday is a global generosity movement unleashing the power of radical generosity. GivingTuesday was created in 2012 as a simple idea: a day that encourages people to do good. Since then, it has grown into a year-round global movement that inspires hundreds of millions of people to give, collaborate, and celebrate generosity.
This year, Giving Tuesday will take place on November 29, 2022. 
#GivingTuesday es un movimiento global de generosidad que libera el poder de la generosidad radical. GivingTuesday se creó en 2012 como una idea simple: un día que anima a las personas a hacer el bien. Desde entonces, se ha convertido en un movimiento mundial durante todo el año que inspira a cientos de millones de personas a dar, colaborar y celebrar la generosidad.
Este año, Giving Tuesday se llevará a cabo el 29 de noviembre de 2022.
Encuentro has 4 ways for you to join us in this celebration of generosity!/
¡Encuentro tiene 4 maneras para que te unas a nosotros en esta celebración de generosidad!
        1) Be our #GivingTuesday ambassador:
Share with the world why YOU support Encuentro. Encourage others to do the same!
Comparte con el mundo por qué TÚ apoyas Encuentro. ¡Animar a otros a hacer lo mismo!
Print this sign and complete the sentence OR stop by Encuentro and pick up a template.
Then, take a picture of yourself holding the sign.
Share the picture with us via email [email protected] OR Upload it into you Facebook and tag us @Encuentronm
Imprima este letrero y complete la oración O pase por Encuentro y recoja una plantilla.

Luego, tómate una foto sosteniendo este cartel.

Comparta la imagen con nosotros a través del correo electrónico [email protected] O cárguela en su Facebook y etiquétenos @Encuentronm  
---
        2) Be a Star Buy a Star and Support Encuentro!// Se una estrella, Compra una Estrella y Apoya a Encuentro!
Inspired by the traditional punched-tin folk art of New Mexico, your star will be handmade, engraved with a personal message of your choosing, and hung on Encuentro's Wall of Super Star Supporters. There are three sizes of stars to choose from – small, medium and large.
Buy yours before December 31, 2022!
Inspirada en el arte folclórico tradicional de hojalata perforada de Nuevo México, su estrella será hecha a mano, grabada con un mensaje personal de su elección y colgada en el Muro de Donadores Súper Estrella de Encuentro. Hay tres tamaños de estrellas para elegir: chica, mediana y grande.
iOrdene la suya antes del 3 de diciembre del 2022!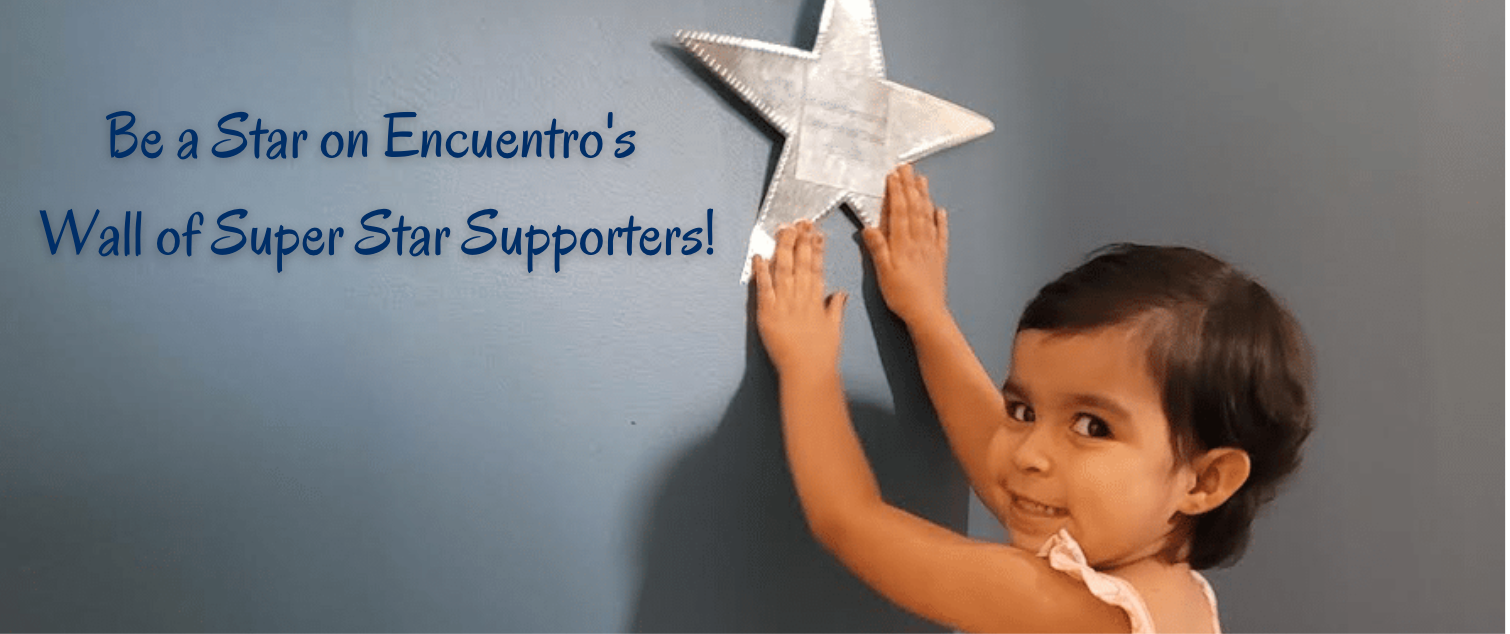 Supply is limited — order your star today! ORDER HERE
 El suministro es limitado: ¡Pida su estrella hoy! ORDENE AQUI
---
   3) Buy a towel as Special Gift! // iCompre una Toalla como Regalo Especial!
Kei and Molly Textiles drew inspiration from Encuentro students to create a custom designed Encuentro dishtowel!
¡Kei y Molly Textiles se inspiraron en los estudiantes de Encuentro para crear un paño de cocina de Encuentro diseñado a medida!
Come to Encuentro (907 4th Street SW) and pick up yours today!
Pase a Encuentro (907 4th Street SW) a recoger la suya!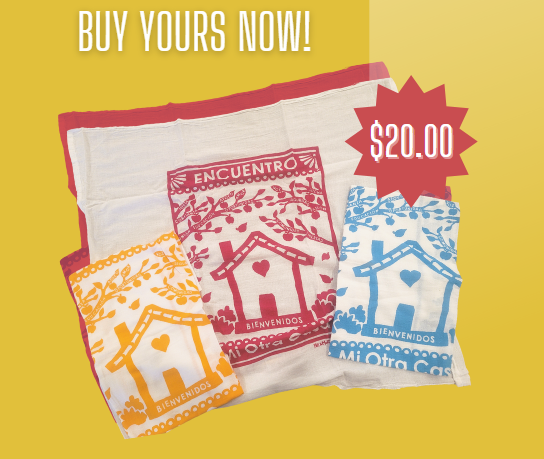 4) Donate Online// iDone en Linea!
Click here to donate! We ask you to be as generous as possible!
iDe click aqui para hacer una donacion! ¡Le pedimos que sea lo más generoso posible!
Thanks to you,
Encuentro continues to be a learning community where we work together to adapt, grow, evolve and succeed! Your financial support fuels Encuentro's mission and gives us so much hope for the future. It is in this spirit of
esperanza
that we not only ask for your continued support, but for a little more if you can do it! 
¡Gracias a ti, Encuentro sigue siendo una comunidad de aprendizaje donde trabajamos juntos para adaptarnos, crecer, evolucionar y tener éxito! Su apoyo financiero alimenta la misión de Encuentro y nos da mucha esperanza para el futuro. Es en este espíritu de esperanza que no solo pedimos su apoyo continuo, ¡sino un poco más si puede hacerlo!