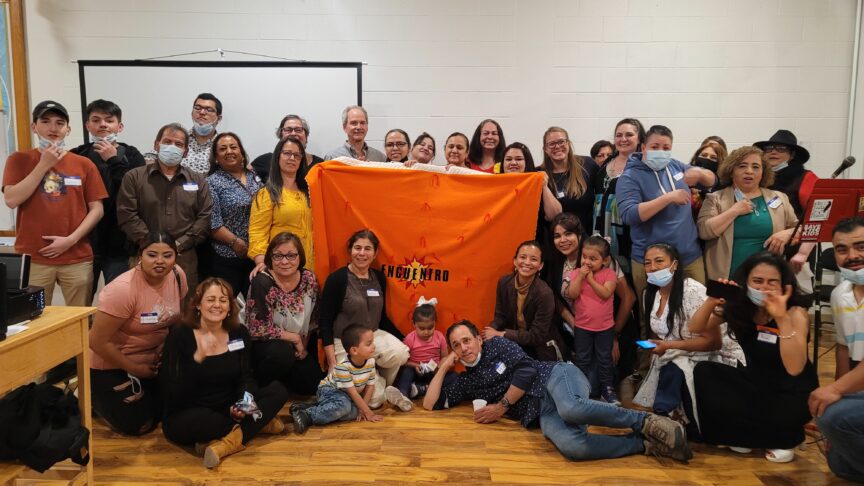 Student Project Presentations 2023// Presentación de Proyectos Estudiantiles 2023
LEARNING IN COMMUNITY
Spring is a special time at Encuentro! Each April, student project presentations showcase the fabulous things happening in Encuentro's classrooms. Classes present what they have learned throughout the year to their families and to the broader Encuentro community by performing role-plays, singing songs, interacting with their audience, and sharing PowerPoint slideshows.
In recent years, the Covid pandemic forced us to hold our project presentations online, which is exactly why this year's presentations were particularly special since we finally had the opportunity to celebrate them in person, plus it was the first time we were able to do it in our new building!
These testimonies of transformation celebrate the hard work and success stories of how our immigrant students are building new skills, overcoming barriers, and enriching New Mexico in amazing ways.
APRENDIENDO EN COMUNIDAD
La primavera es una época especial en Encuentro: cada año en el mes de abril,  los estudiantes de tienen la posibilidad de mostrar las habilidades aprendidas dentro de los salones de Encuentro y esto lo hacen durante las presentaciones de proyectos estudiantiles. Con el apoyo y guia de sus maestros, las clases presentan lo que han aprendido a lo largo del año a sus familias y a la comunidad de Encuentro en general  mediante juegos de roles, interpretació de canciones, interactuando con su audiencia y compartiendo presentaciones de PowerPoint.
En los últimos años, la pandemia de Covid nos obligó a realizar nuestras presentaciones de proyectos en línea, es justo por eso que las presentaciones de este año fueron particularmente especiales ya que finalmente tuvimos la oportunidad de celebrarlas en persona, ademas de que fue la primera vez que pudimos hacerlo en nuestro nuevo edificio!
Estos testimonios de transformación celebran el arduo trabajo y las historias de éxito de nuestros estudiantes mientras desarrollan nuevas habilidades, superando barreras y enriqueciendo a Nuevo México de maneras asombrosas.
Reflections of the Presentations…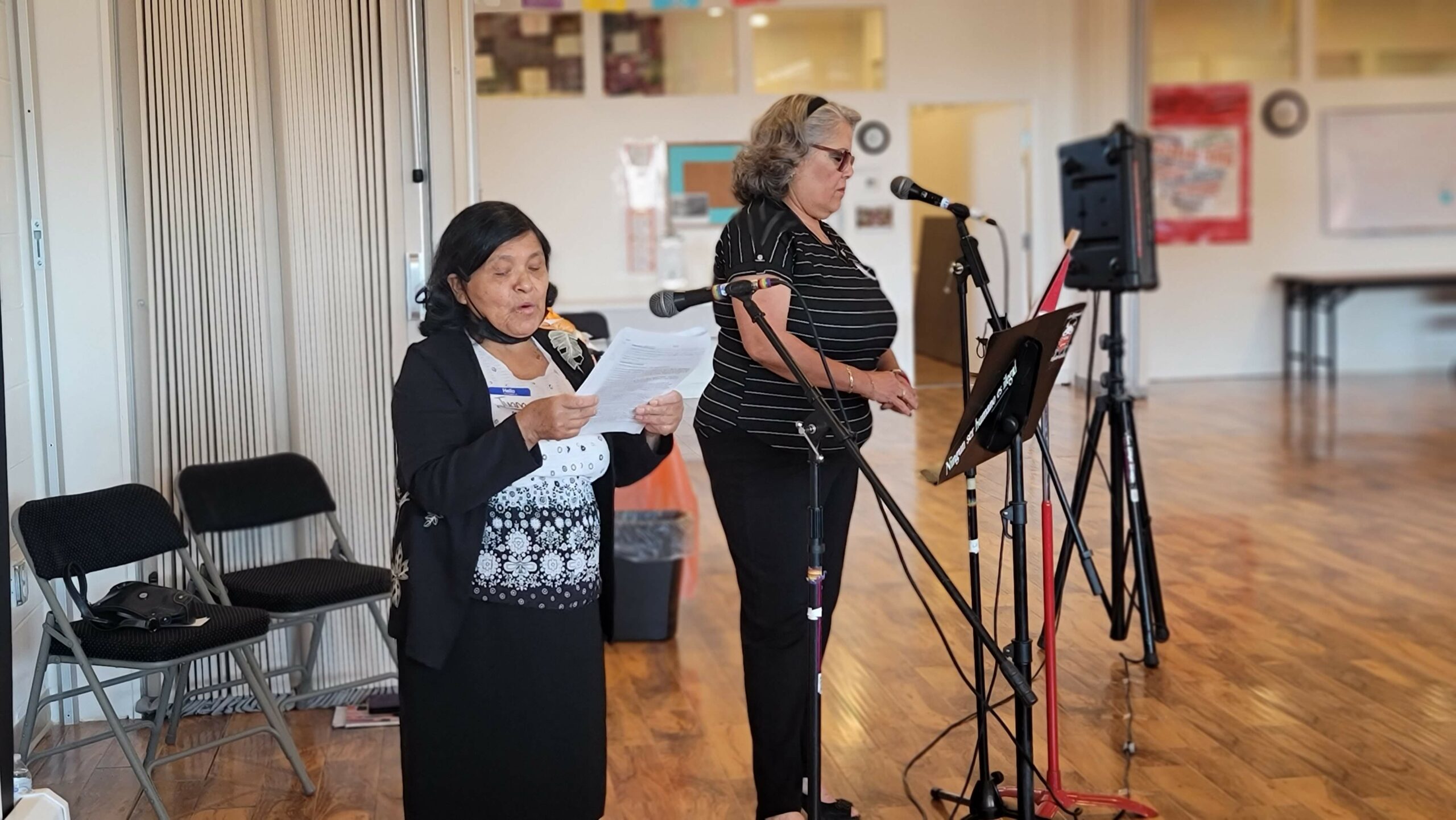 Juanita Santos and Maria Cristina Amezola were two of our Masters of Ceremony. They played a vital leadership role facilitating the event, welcoming guests, and keeping things rolling.// Juanita Santos y Maria Cristina Amezola fueron dos de nuestras Maestras de Ceremonia. Desempeñaron un papel de liderazgo vital facilitando el evento, dando la bienvenida a los invitados y manteniendo las cosas en marcha.
Role play in action! Intermediate ESL students demonstrate their conversational English language skills as they role-play opening bank accounts // ¡Juego de roles en acción! Los estudiantes de nivel intermedio de ESL demuestraron sus habilidades conversacionales en el idioma inglés mientras actuaban en distintos roles y escenarios como el banco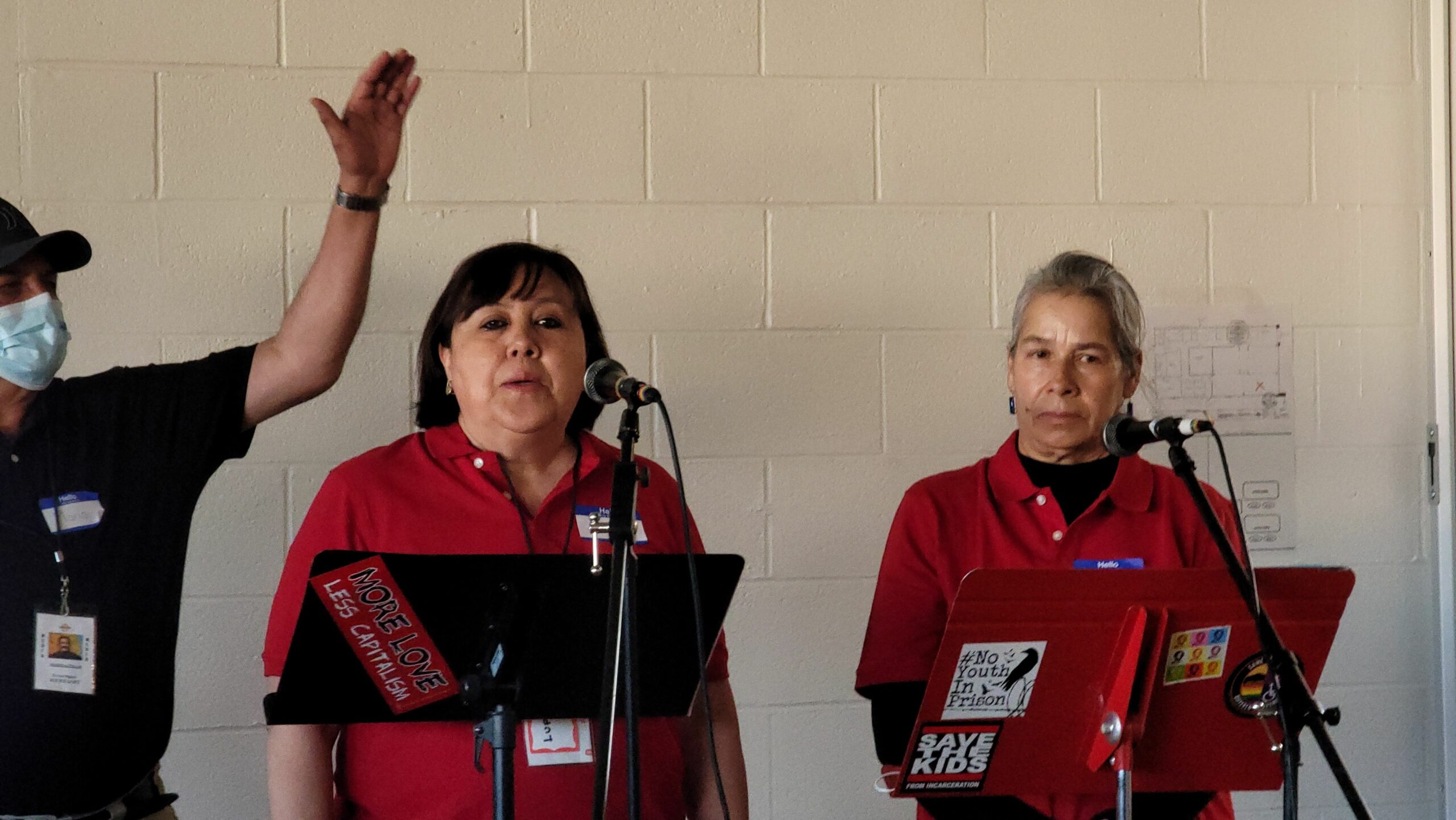 Amplifying positivity! Tu Voz Digital community journalists explain the importance of their work and how they are using storytelling to challenge false narratives about the immigrant community // ¡Amplificando voces! Los periodistas comunitarios de Tu Voz Digital explican la importancia de su trabajo y cómo están utilizando la narración para desafiar las narrativas falsas sobre la comunidad inmigrante.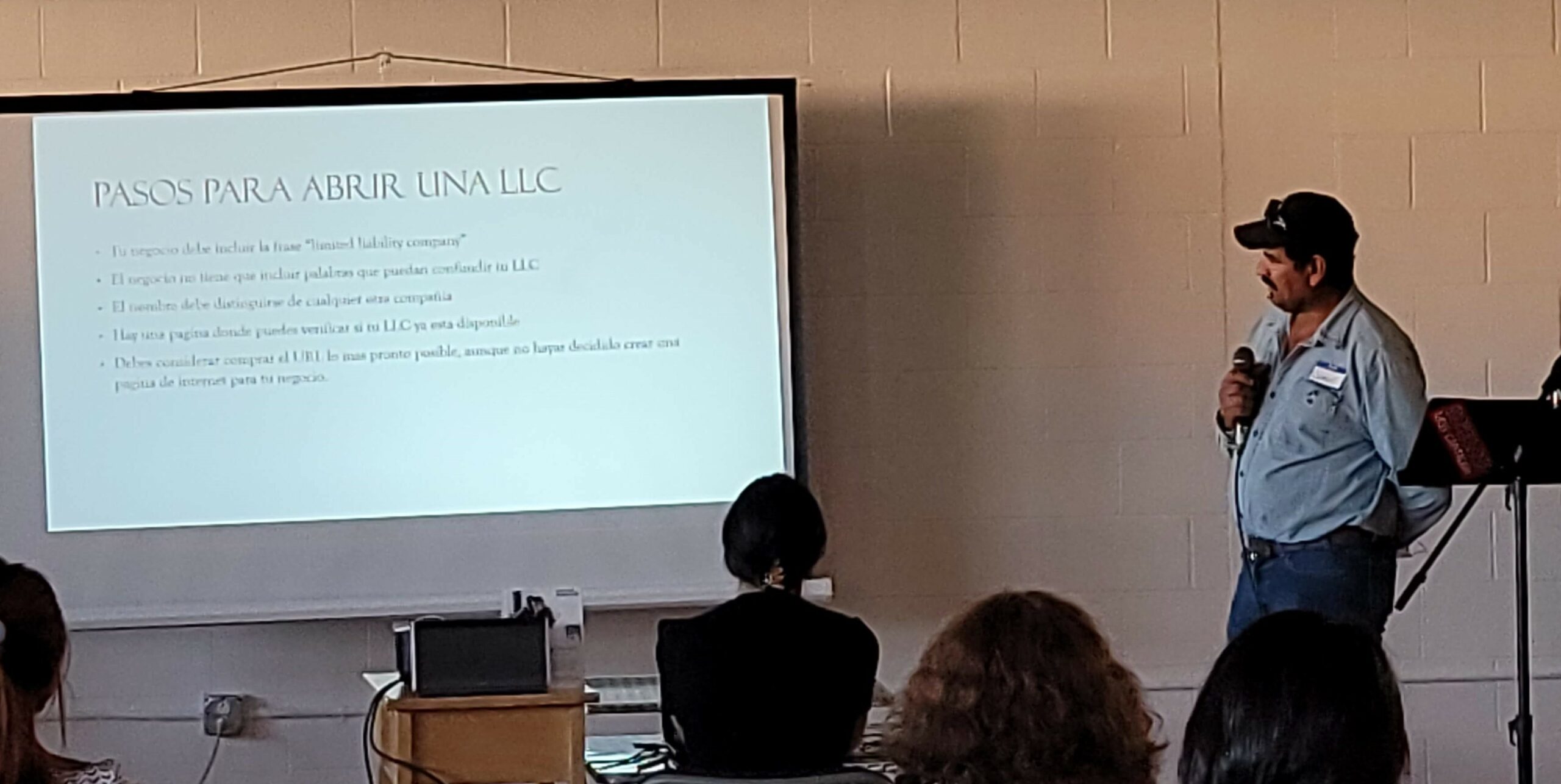 Want to open a business or better manage your money? No problem… Small Business/Financial Literacy student Samuel Manriquez can teach you how! // ¿Quieres abrir un negocio o administrar mejor tu dinero? No hay problema… iNuestro estudiante de Educación en Pequeñas Empresas/Finanzas Samuel Manríquez puede enseñarle cómo hacerlo!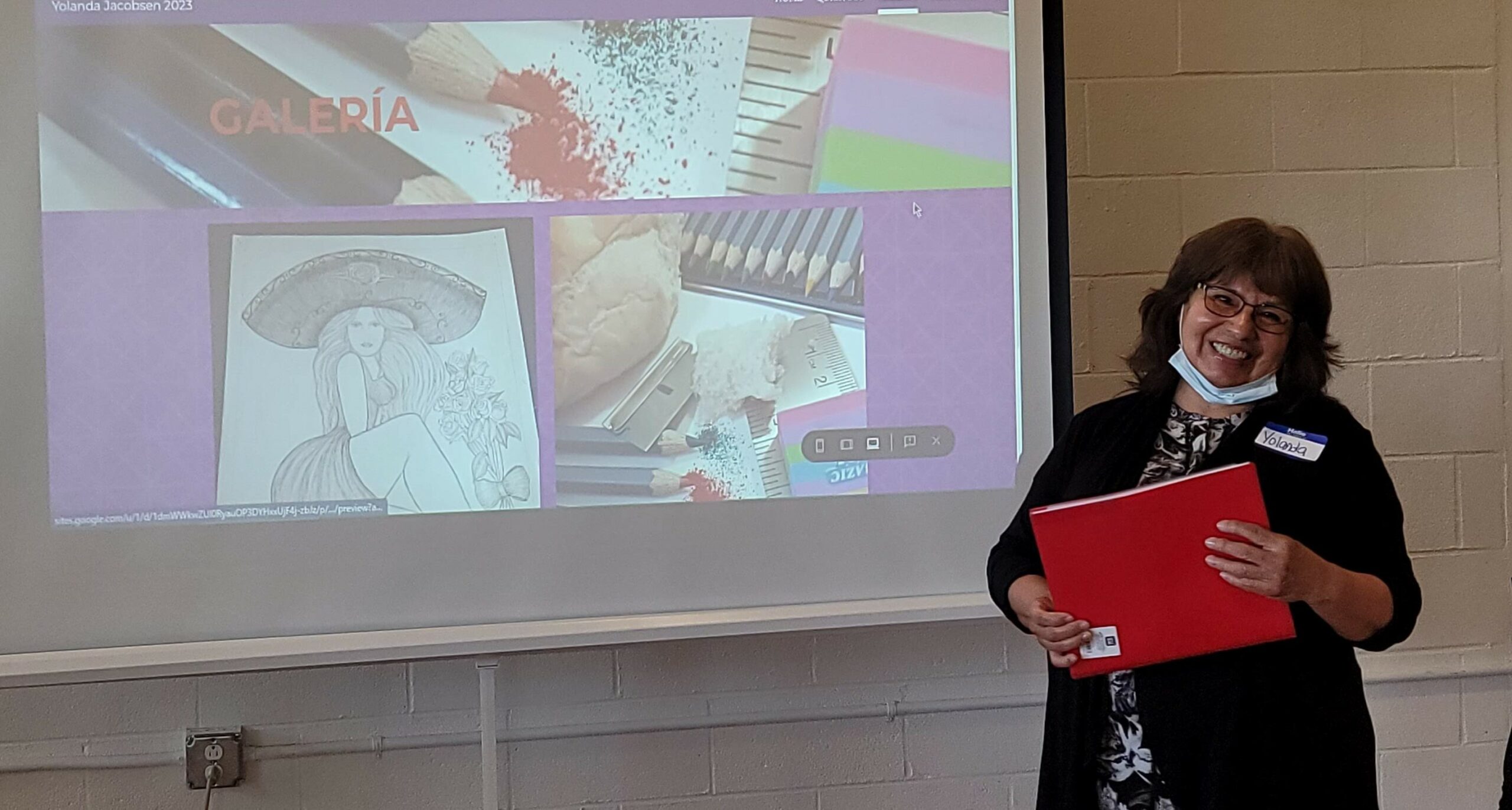 Intermediate computer class students showed off the websites, business cards and flyers they created. Yolanda Jacobsen was really excited to showcase her new business website! // Los estudiantes de la clase de computación intermedia mostraron los sitios web, las tarjetas de presentación y los volantes que crearon. ¡Yolanda Jacobsen estaba muy emocionada de mostrar el sitio web que ella misma creo para su negocio!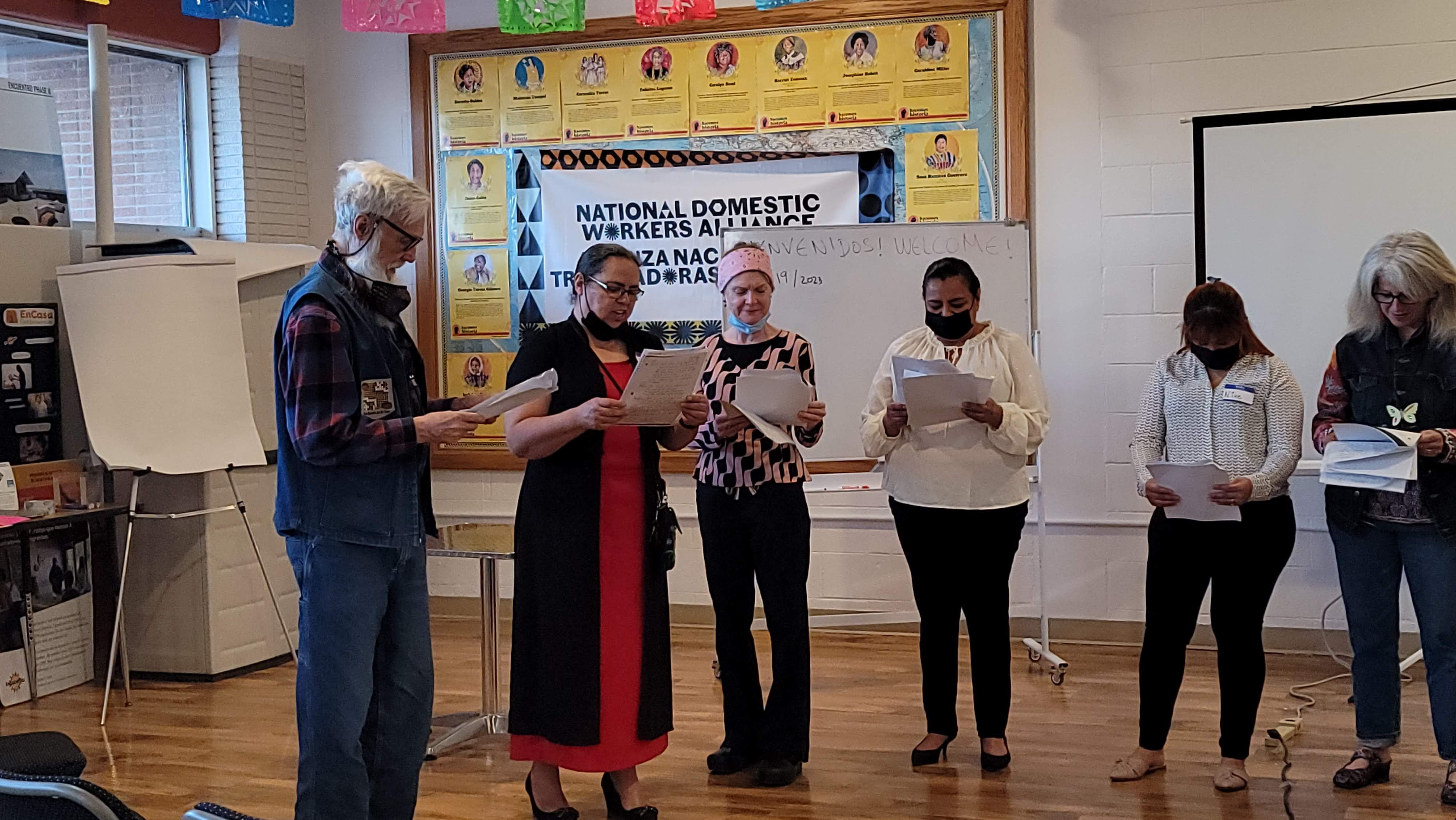 The best of both worlds! Spanish-language learning volunteers and English-language learning students took us to different countries with their amazing bilingual travel stories! // ¡Lo mejor de ambos mundos! ¡Voluntarios de aprendizaje del idioma español y estudiantes de aprendizaje del idioma inglés nos llevaron a diferentes países con sus increíbles historias de viajes bilingües!