Through Encuentro classes, community members commit to LEARNING, ENGAGING and TAKING ACTION.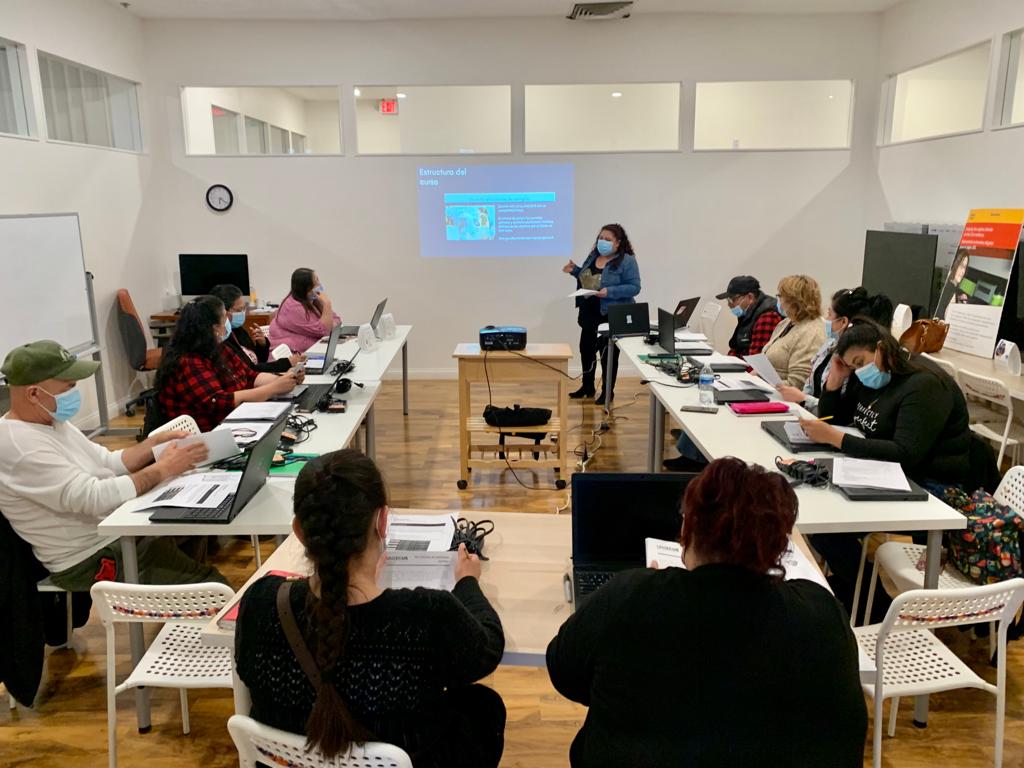 ---
Encuentro's educational programs are developed through collaborations with local organizations that value and defend the rights of immigrants. By working in collaboration we are able to address the interconnectedness of issues affecting the immigrant community, while also improving our collective understanding and actions around complex immigration issues. Our academic curriculum integrates topics related to current issues that affect the immigrant community as well as opportunities to participate in workshops and community events from our partner organizations.
Encuentro offers the majority of its classes on an academic calendar year, with orientations and registrations in August and January. We offer childcare services and support connecting to community resources. 
CLASS SCHEDULE
Resource & Referral (Pathways Program): Encuentro is a participant in the Bernalillo County Pathways Program and has two full time community navigators who works one-on-one with with students and community members to address needs and connect them to resources in the community. We offer support and assistance by working together to navigate systems including public benefits, healthcare, and legal services among others. This service is key to student success at Encuentro. Providing students with wraparound services enhance the students' experience by working to address and remove barriers or obstacles. This program increases student retention rates while developing personal advocacy skills.
Childcare: Our childcare program is here to provide a safe and healthy space for children, and to support our participants to take full advantage of their learning while at Encuentro. We help children with their homework, reinforce values such as confidence, respect, education and more. We also encourage reading habits through reading circles and activities.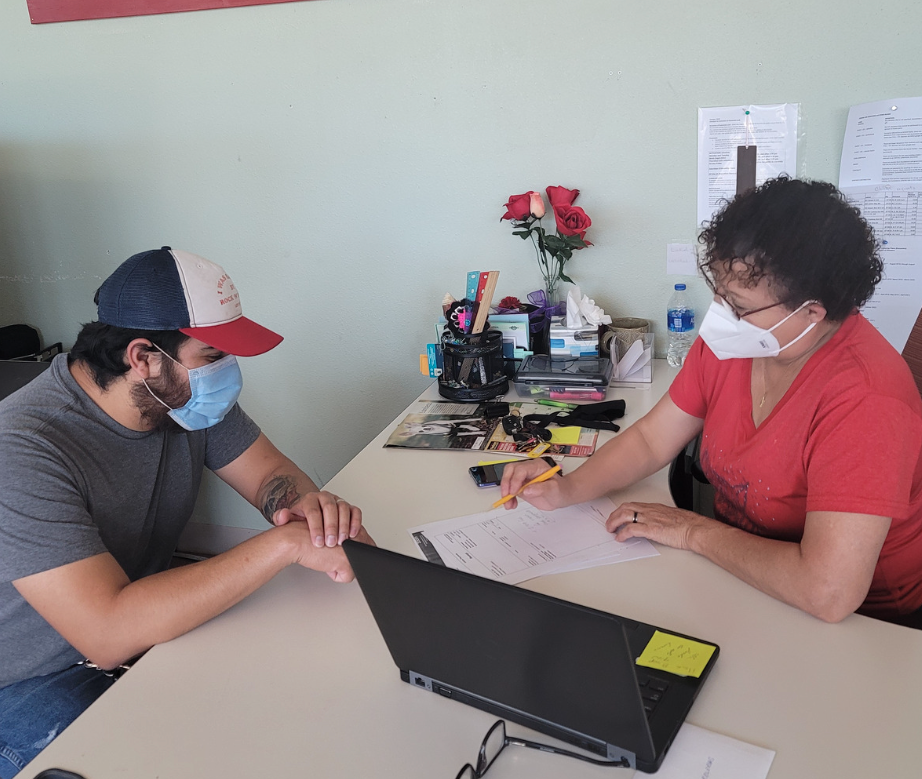 LEARNING, ENGAGING, TAKING ACTION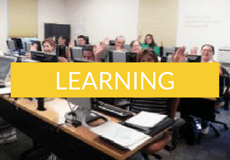 We build vital skills that create new opportunities for ourselves and our families.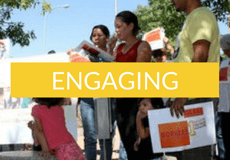 We build relationships with other immigrants so we can discuss and understand the issues affecting our community.
We take collective action to defend immigrant rights and healthy communities for all.
Encuentro: Engaging with Latinx immigrants in educational and career development opportunities