HELP BUILD A COMMUNITY ASSET WITH ENCUENTRO!
In 2021, Encuentro embarked on a monumental project: investing in a home. We purchased a building, and with the leadership and vision of Albuquerque's Latinx immigrant community, we are imagining, assembling, and shaping the space to best serve immigrant parents, families, and communities in New Mexico. This building is a once-in-a-lifetime opportunity.
We have a big vision for this new space, but we need your help to get there: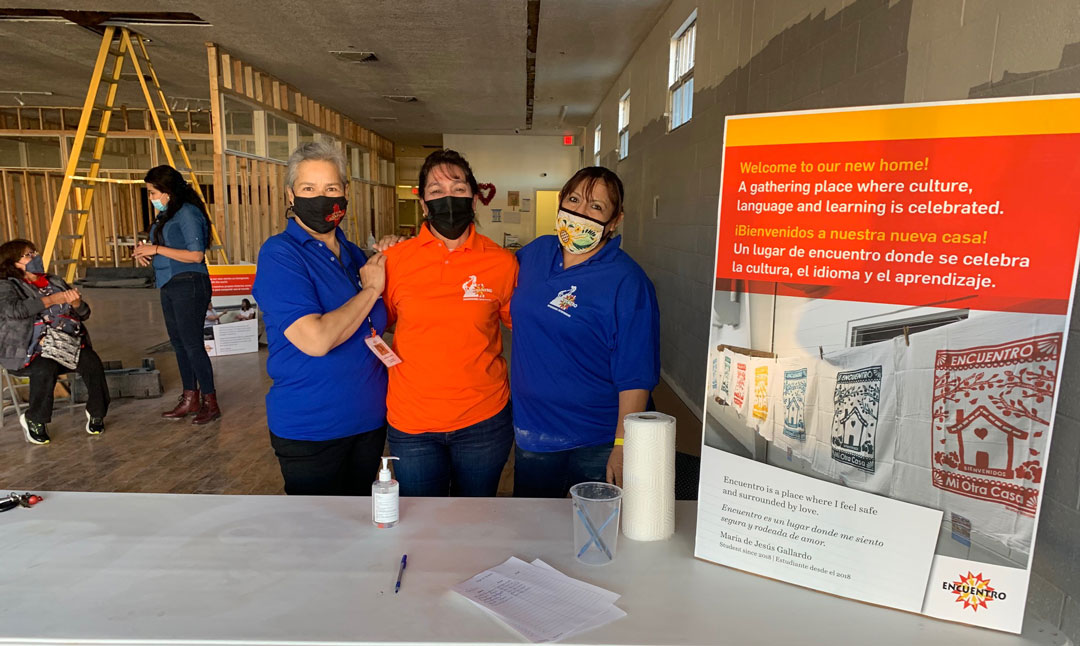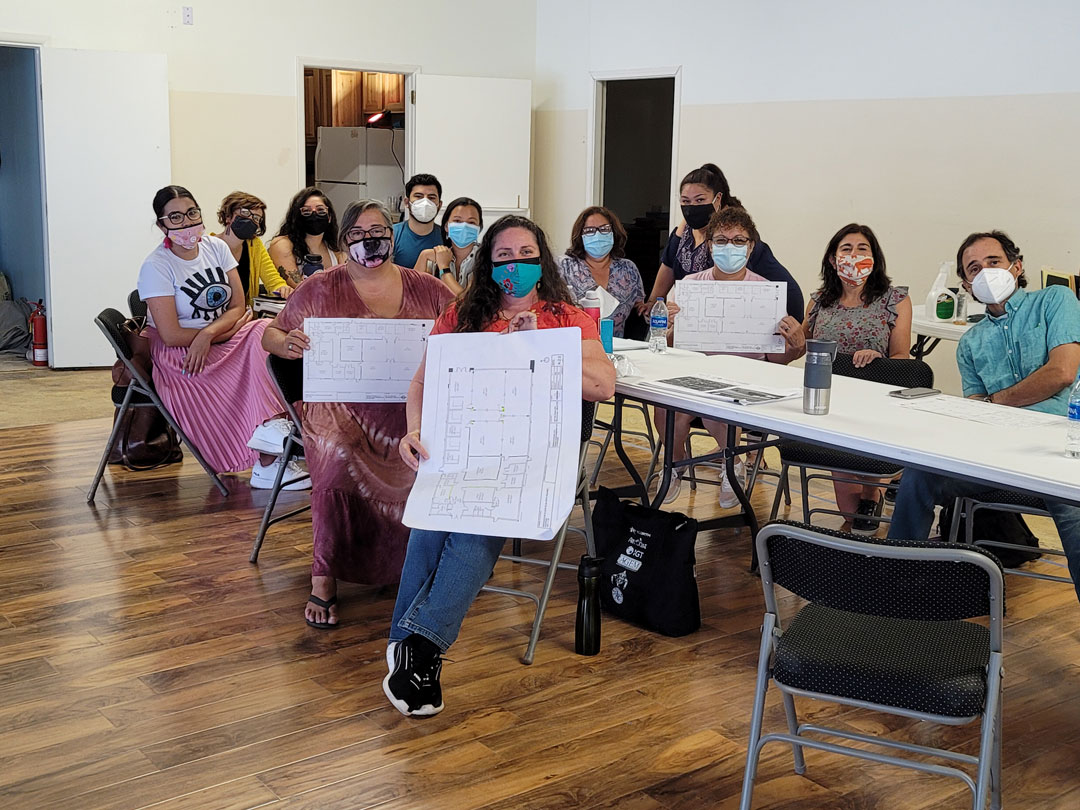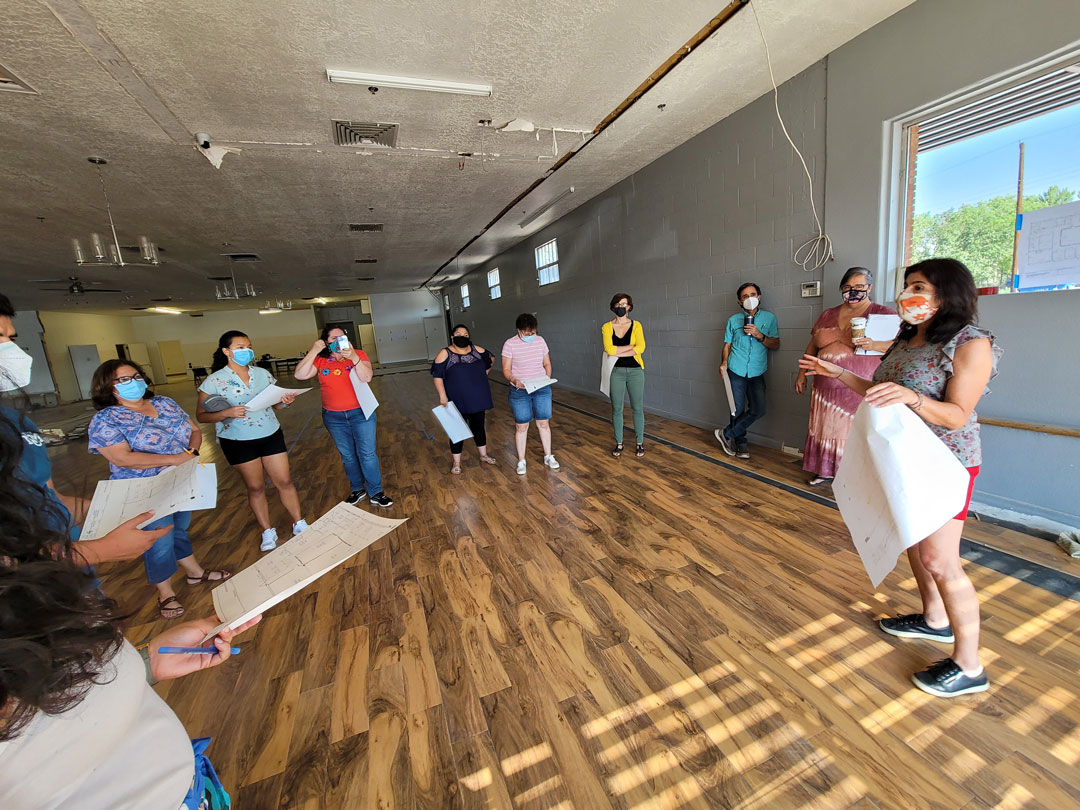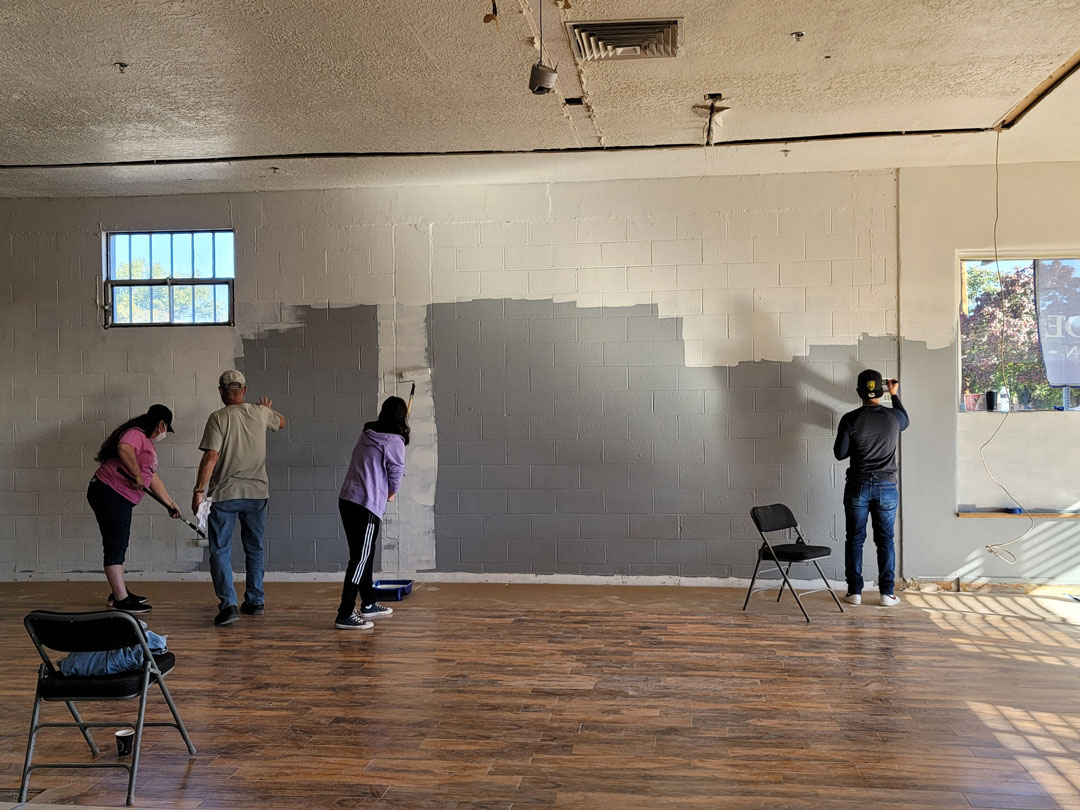 Our new building is located at 907 4th Street SW in the heart of Albuquerque's Barelas neighborhood.
When completed, the building will have five classrooms, an occupancy of 300 people for community events, a space for on-site childcare, and plenty of offices for our growing staff and partner organizations. By 2023, we will build a home health training center that will be available to other organizations who want to help build a trained New Mexico's home health workforce.
More room, more efficiency for community-building.
7,200 square feet of space with more than double our former occupancy. We can host nearly 300 people!


Sufficient space for onsite educational activities and childcare facilities in one location means more efficiency and more ease for our families.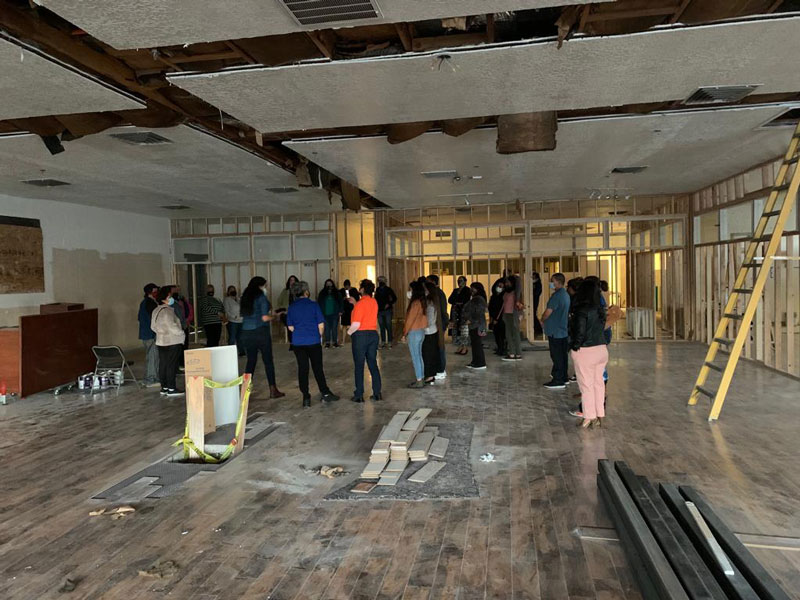 Expanded classroom space for skill development and economic mobility.
Five onsite classrooms.
We will have a state-of-the-art computer lab to bridge the digital divide.

Our multi-purpose room will be able to accommodate large group trainings and community-wide events.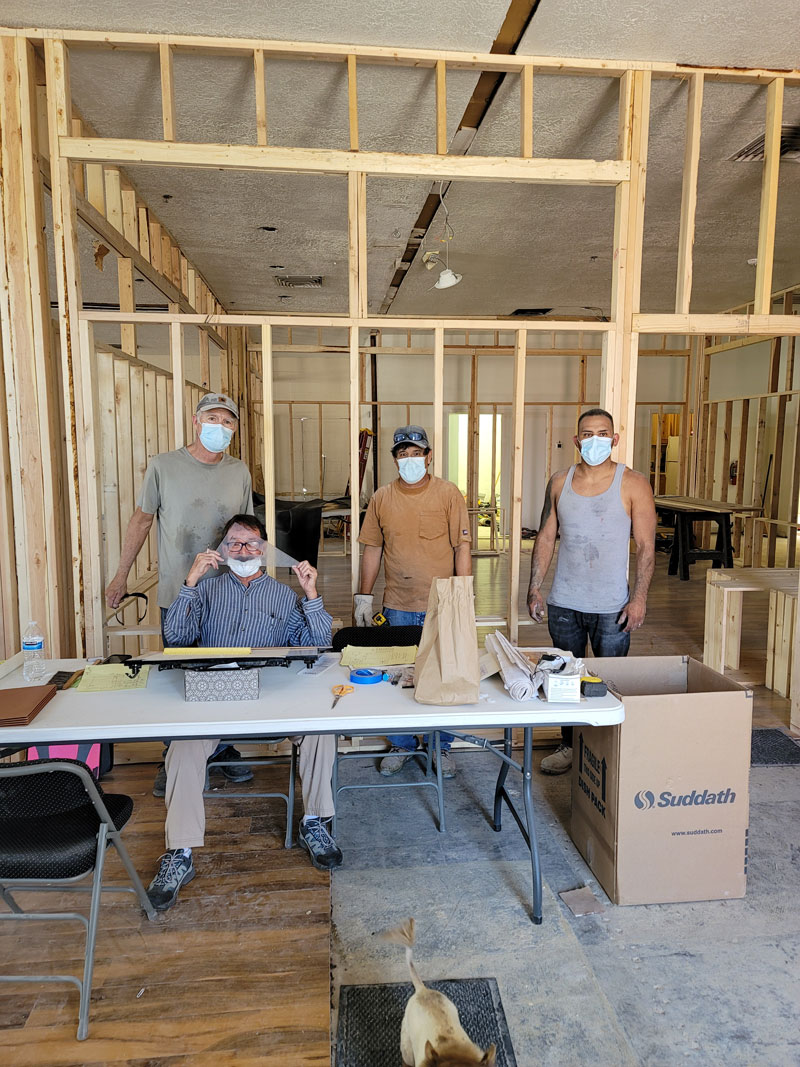 Private offices for our growing staff and community partners.
Community Navigator space for wraparound support for families.
Satellite offices for onsite community resources.
Healthier, ventilated workspaces to mitigate risks from airborne illness like COVID-19.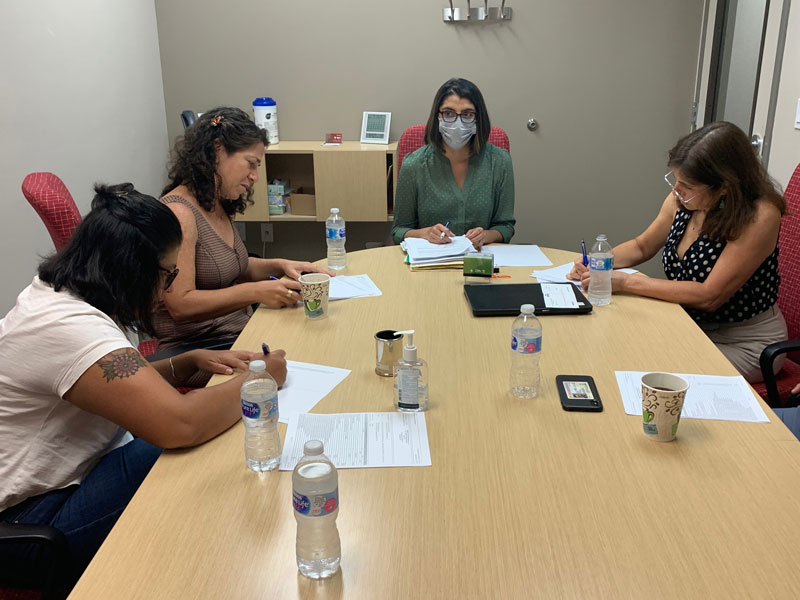 A WORD FROM OUR SUPPORTERS
Our new home would not be possible without the support of our community. Thanks to a generous gift from our friends, Nancy Croker and Joe Gorvetzian, between now and December 31, 2021 your donation to Encuentro will be matched, dollar for dollar, up to $40,000.
"It is very exciting to contribute to the building and plans to advance educational programs that create more equitable opportunities for the immigrant community."
- Joe Gorvetzian
"I can see this place filled with people who are anxious to learn to better their lives in a building that nourishes their souls and provides opportunities for their aspirations to come true."
- Nancy Croker
RENOVATION &
MOVE-IN PHASE
JULY 2021- 
JANUARY 2022
$175,000
FEBRUARY 2022 –
DECEMBER 2026
$665,000
PHASE 1 - COMPLETE!
Purchase a Property
The purchase of Encuentro's new home was a community effort led by the Capital Campaign Committee. Through their leadership and engagement, Encuentro successfully raised enough funds to purchase our new home.
---
PHASE 2 - CURRENT
Sponsorship Fundraising Goal: $930,000
---
The Gathering Place — Our Building $300,000
Welcome Lobby $50,000
Childcare Room $50,000
Playground $50,000
Kitchen $25,000
---
ESL Classroom $40,000
Citizenship Classroom $40,000
Small Business & Financial Literacy Classroom $40,000
Home Health Training Center $40,000
Computer Classroom $40,000
---
PROGRAMS AND ADMINISTRATION
Director's Office $50,000
Staff Meeting Suite $40,000
Education Office $40,000
Home Health Training Office $40,000
Evaluation & Data Collection Office $40,000
Digital Literacy & Computer Technology Office $40,000
Teachers Workspace $40,000
Community Navigators Office $25,000
TVD Community Journalists Office $25,000
"Encuentro has helped me accomplish many dreams. I graduated as an HHA and CPR instructor. Today I share my leadership skills with my community."
Sarai Casas | Student since 2017
"Thanks to Encuentro's childcare, I can study English and trust that my daughter is in loving hands!"
Sandra Trejo | Student since 2018
The renovation of our building began last July. Follow us as we reach our milestones!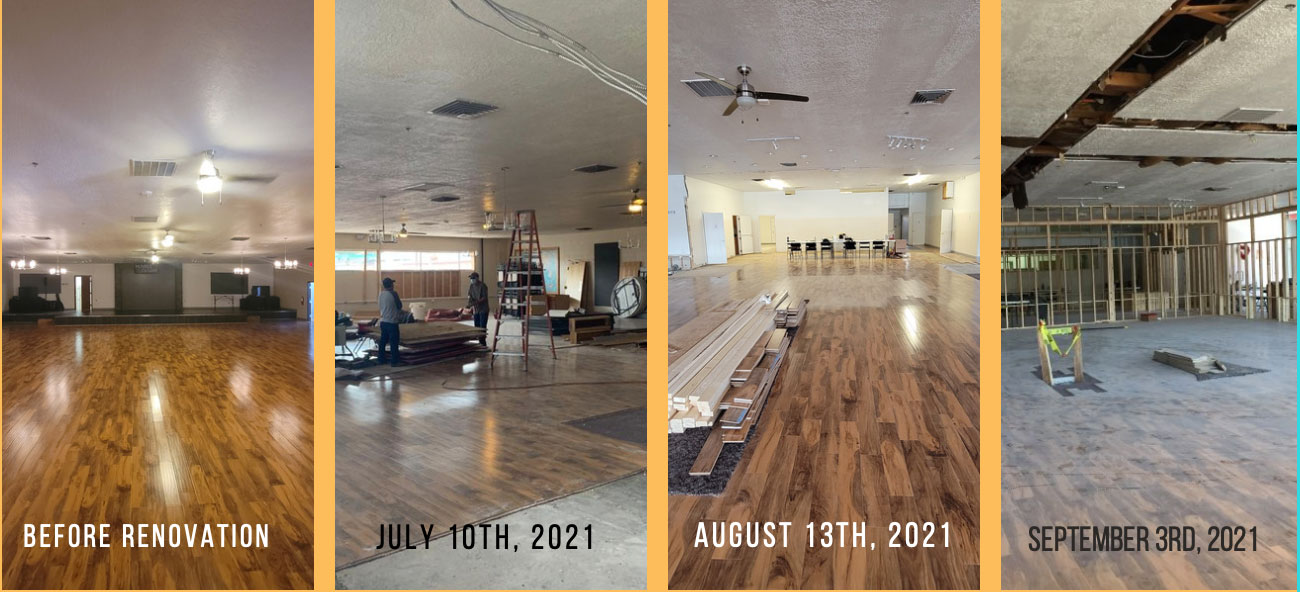 Our 4 classrooms will have moving walls that allow us to create an open space for a multi-purpose room for large group trainings and community-wide events. This feature is important for Encuentro to continue with its essence of unity and collectivity.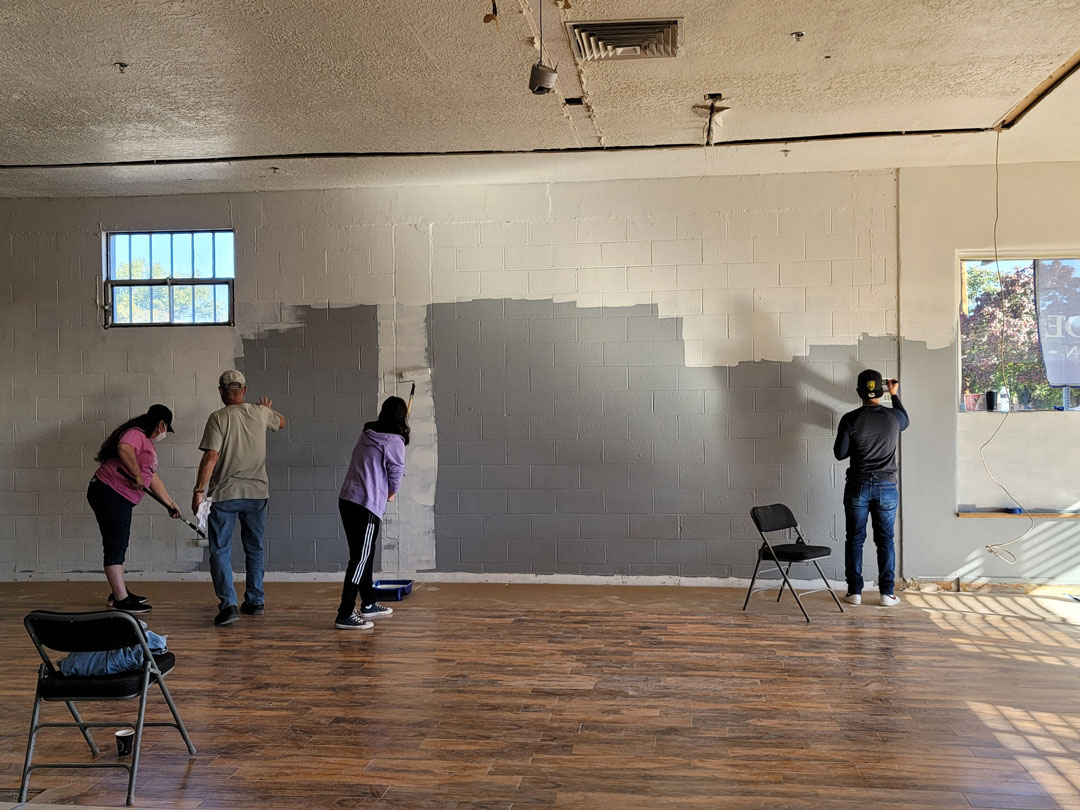 Each office will have a window that will allow it to receive natural light. It will be a house full of light!
Here are the individuals who are making all of this work possible. Thank you to Oscar, Ron, Michael and Adrian for the wonderful renovation work they are doing on our new building! It is incredible the light it will have, the spaces and the details that will make our organization an even warmer home.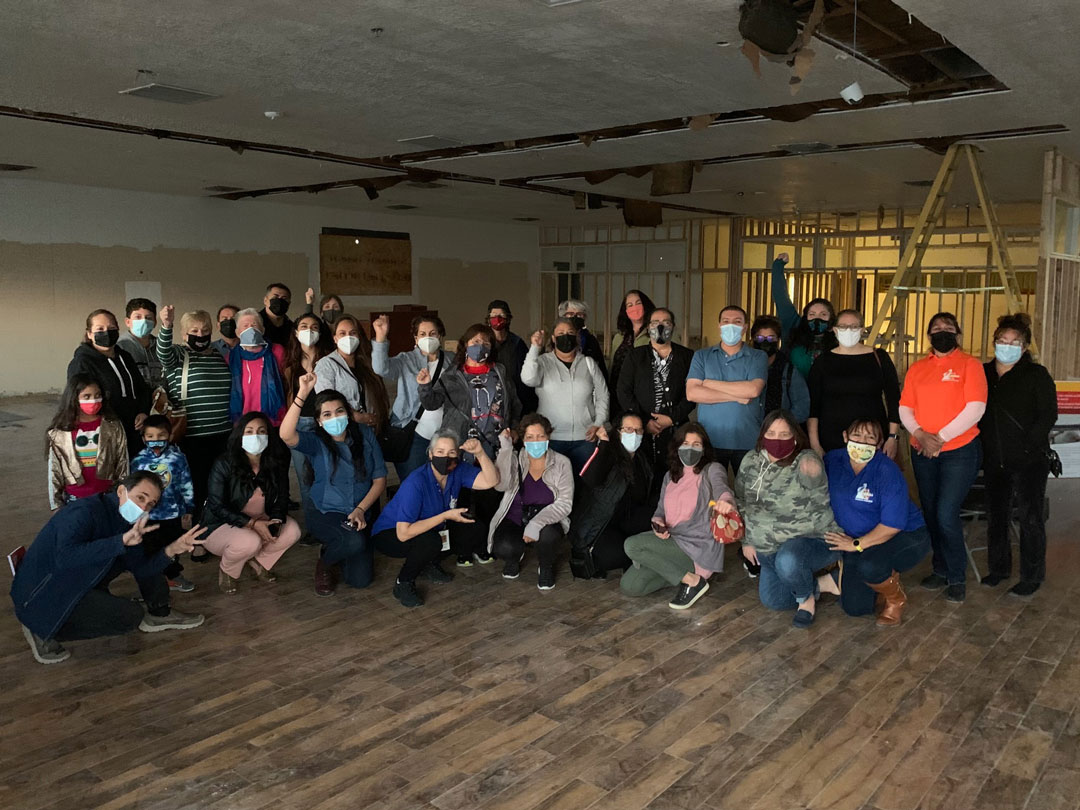 A special thank you to Lynn Trojahn of Thrive Consulting and our incredible team of committed allies leading the capital campaign fundraising efforts: Claudia Medina, Ilse Grijalva, Julie Radoslovich, Iusti Remer-Thamert, Kevin Hoover, Maura Lewiecki, Nancy Croker, Patricia Telles, Robby Rodriguez, Pauline Lucero, and Selene Concepcion Vences-Ortiz.
Thank you for your support!
Our building would not be possible without your support! Your tax-deductible donation fuels Encuentro's adult education to career development programs, ensuring immigrant parents and workers can learn, grow and succeed.
SUPPORT ENCUENTRO RENOVATE OUR NEW HOME.