Encuentro Offers Classes in the Following Areas:
(See detailed descriptions below)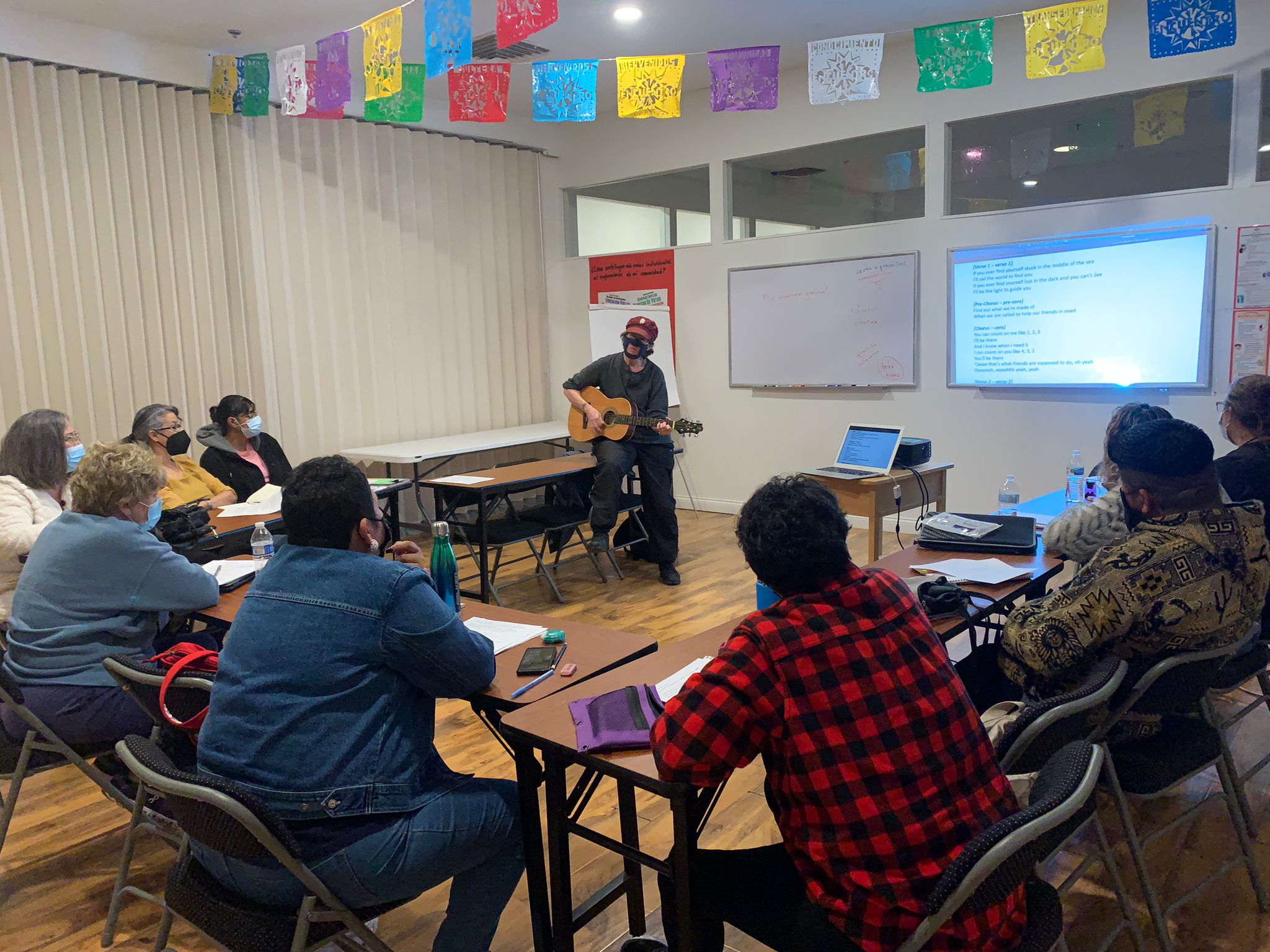 For schedule and additional details please call 505-247-2920.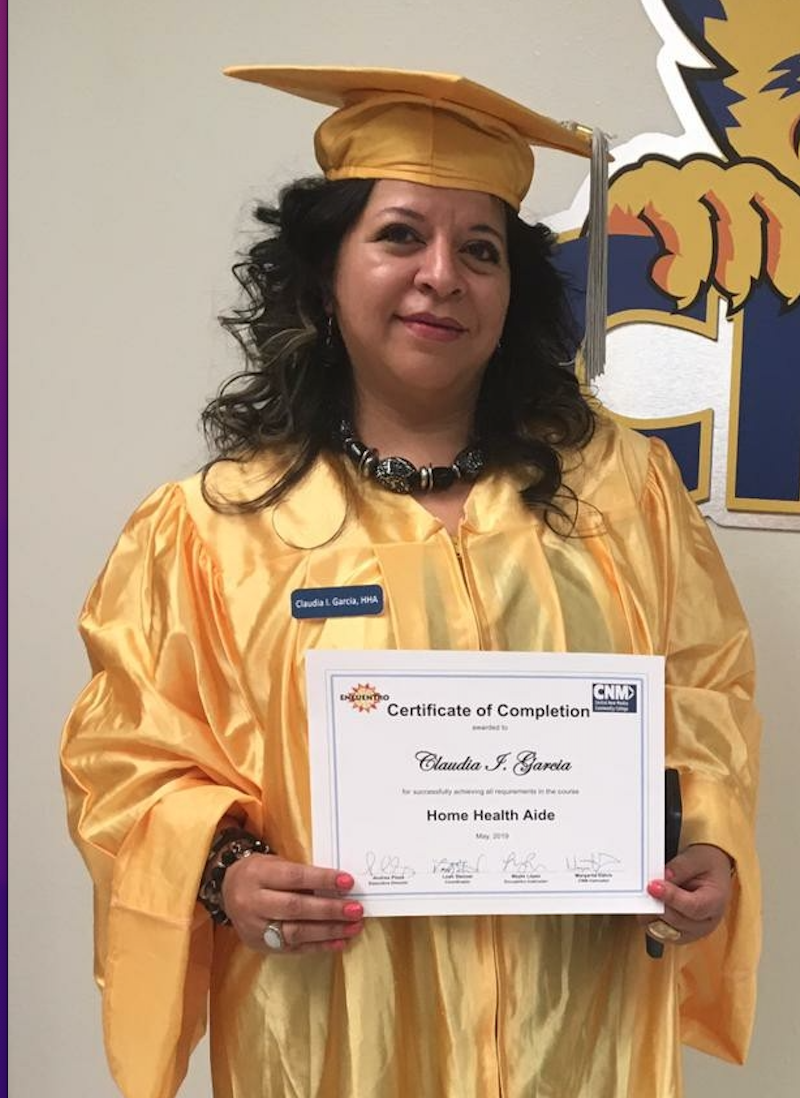 "The support and community resources that Encuentro offers go beyond educational opportunities. They provided me with guidance to start my own business, encouragement to achieve the dreams we all have when we come to this country, and the chance to create meaningful connections with others." Claudia Garcia, Encuentro student since 2012
For schedule and additional details please call 505-247-2920.
English as Second Language
2 Semesters | August to May
This is a basic level course where participants are introduced to skills in English communication, including simple greetings and introductions, exchanging personal information and talking about work and family. This course also helps participants develop the skills they need to use English in routine and everyday activities such as banking, health, parenting and school involvement, recreation and social interactions.
ESL Intermediate (Low and High)
This course is a high beginner level that helps participants develop skills to use English in several daily life situations, including expressing opinions, requests and complaints in written and oral form; describe past experiences and communicate with their children's teachers. Participants will also learn about American culture and holidays.
---
This is a low intermediate level course that helps participants improve their English speaking, listening, reading and writing skills while introducing participants to basic knowledge of US history and civics. The course integrates community engagement opportunities where students can use their growing language skills to communicate and participate in ways that are authentic and meaningful via traditional civic venues as well as new media tools
---
---
This course prepares you for the Immigration and Naturalization Services Citizenship interview and exam, including its English language component during the interview. You will know the process of application. In class you will learn about the United States History, Government Branches, and Civics, which are part of the exam.
---
---
2 Semesters | August to May
In level 1, participants learn about the computer and its main components including the keyboard and the mouse. They learn to navigate Microsoft Word and to use the internet for personal and work purposes.
Intermediate:
In level 2, participants widen their knowledge and practice of programs such as Excel and Powerpoint. They learn to use the internet to do job searches and applications, use social media to communicate with family abroad, access school's websites to oversee children's homework and use programs to create a family budget. The class includes knowledge and practice in a variety of activities that support work, school and family life.
---
Small Business and Financial Literacy
2 Semesters | August - May
This class focuses on developing a better understanding of home and business finances. Participants develop skills and attitudes necessary to manage their personal, family and small business finances effectively and efficiently. This course qualifies students to become eligible to participate in a matched savings program to support post-secondary education or growing a small business. Many students who register for the Financial Literacy course also register for the Introduction to Small Business course.
---
Introduction to Small Business
This course helps aspiring immigrant entrepreneurs to learn the basics of starting a business in the United States, including how to develop a business plan, registering a business, understanding taxes, insurances and other regulations, and learning about cash flow and financial products, such as loans, available to immigrants.
---
1 Semester | Aug - December, January - May
Home Health Aide Certification
Entry Level Home Health Aide (HHA) Certificate Program:
Developed in 2016 in partnership with Central New Mexico (CNM) Community College, the curriculum exceeds the NM Department of Health's training requirements for home health agencies; graduates earn three industry-recognized certificates (Personal Care Assistant (PCA), Home Health Aide (HHA), First Aid/Cardiopulmonary Resuscitation (CPR)).
---
Connecting Harvest to Health (H2H) – Elderly Food & Nutrition Training:
This course emerged in response to HHA graduates' requests for specialized nutritional training required for working with elders in the field. Launched in the summer 2019 and developed in partnership with Presbyterian Hospital, Three Sister's Kitchen, and Meals on Wheels, H2H is an innovative elderly food and nutrition program providing opportunities to learn about food and nutrition while practicing skills.
---