A WORKER-CENTERED CAREER DEVELOPMENT PROGRAM FOR HOME HEALTH CARE PROVIDERS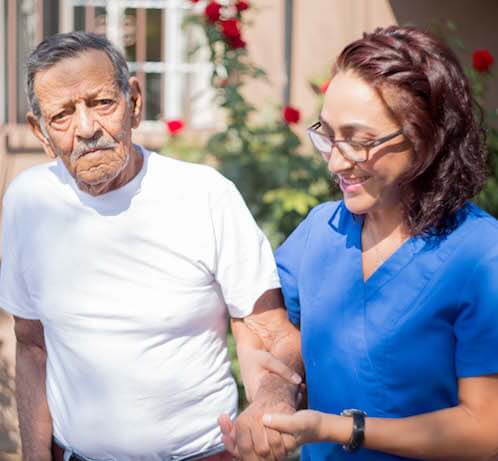 Encuentro's Home Health Aide (HHA) Program is an innovative career development program that creates pathways for Latinx, Spanish-speaking immigrants to enter into one of New Mexico's fastest growing industries: elder care.
The HHA Program prioritizes education, economic opportunities and leadership development as three pillars essential to this complex and important career.
Internships Are Making an Impact
HHA Grads Leading the Way with Senior Nutrition
Home Gardens with Irma Ramos and Chuck Alex
More About The HHA Program:
Encuentro's HHA Program takes a wrap-around approach, ensuring that every HHA graduate has the skills, understanding, and experience they need to provide high quality in-home care to New Mexico's elders while putting them and their families on the path to economic success and wellbeing.
Entry Level Home Health Aide (HHA) Certificate Program:
Developed in 2016 in partnership with Central New Mexico (CNM) Community College, the curriculum exceeds the NM Department of Health's training requirements for home health agencies; graduates earn three industry-recognized certificates (Personal Care Assistant (PCA), Home Health Aide (HHA), First Aid/Cardiopulmonary Resuscitation (CPR)).
Connecting Harvest to Health (H2H) – Elderly Food & Nutrition Training:
This course emerged in response to HHA graduates' requests for specialized nutritional training required for working with elders in the field. Launched in the summer 2019 and developed in partnership with Presbyterian Hospital, Three Sister's Kitchen, and Meals on Wheels, H2H is an innovative elderly food and nutrition program providing opportunities to learn about food and nutrition while practicing skills.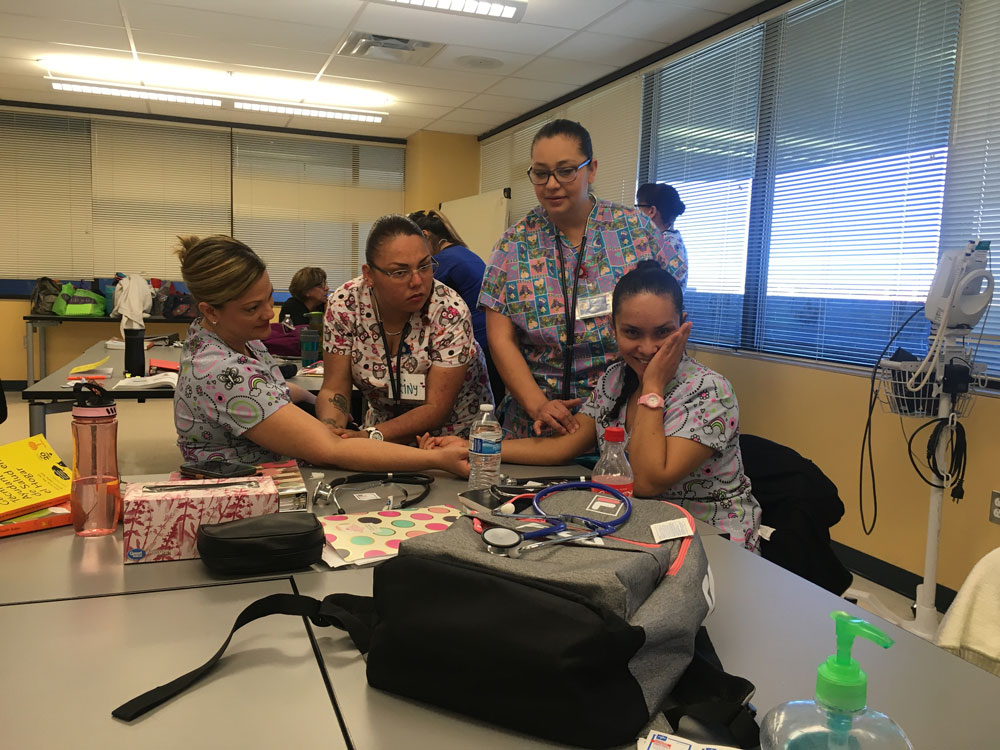 Together with HHA graduates, Encuentro is developing programs and services to support self-employment opportunities for HHAs.
The EnCasa Care Connections (ECCC) matching registry
EnCasa Care Connections was initiated in April 2018. EnCasa Care is an online matching registry built by Encuentro to help connect elderly clients seeking care with HHAs seeking self-employment.
The H2H Internship Program
This is a three-month paid skills practicum placing HHA students with low-income elderly clients who do not otherwise qualify for Medicaid.
In development: worker-owned home health cooperative
HHA graduates are currently leading an effort to develop a worker-owned home health cooperative to promote justice in the workplace and ensure more equitable educational and employment opportunities for immigrant HHAs in the field.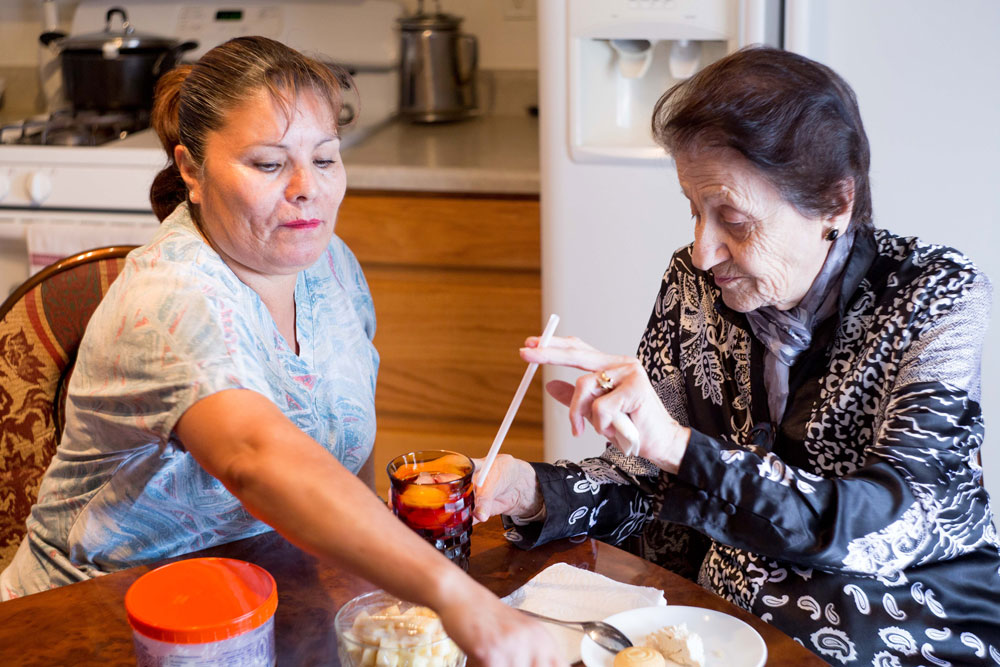 3) LEADERSHIP DEVELOPMENT
The HHA Program is one of the ways Encuentro carries out its mission to strengthen immigrant parents, families, and communities by building skills for economic and social justice. Participants in the HHA Program lead on-going curriculum development, facilitate workshops, participate on advisory councils, advocate for policies that support domestic worker, and amplify Latinx immigrant perspectives and experiences.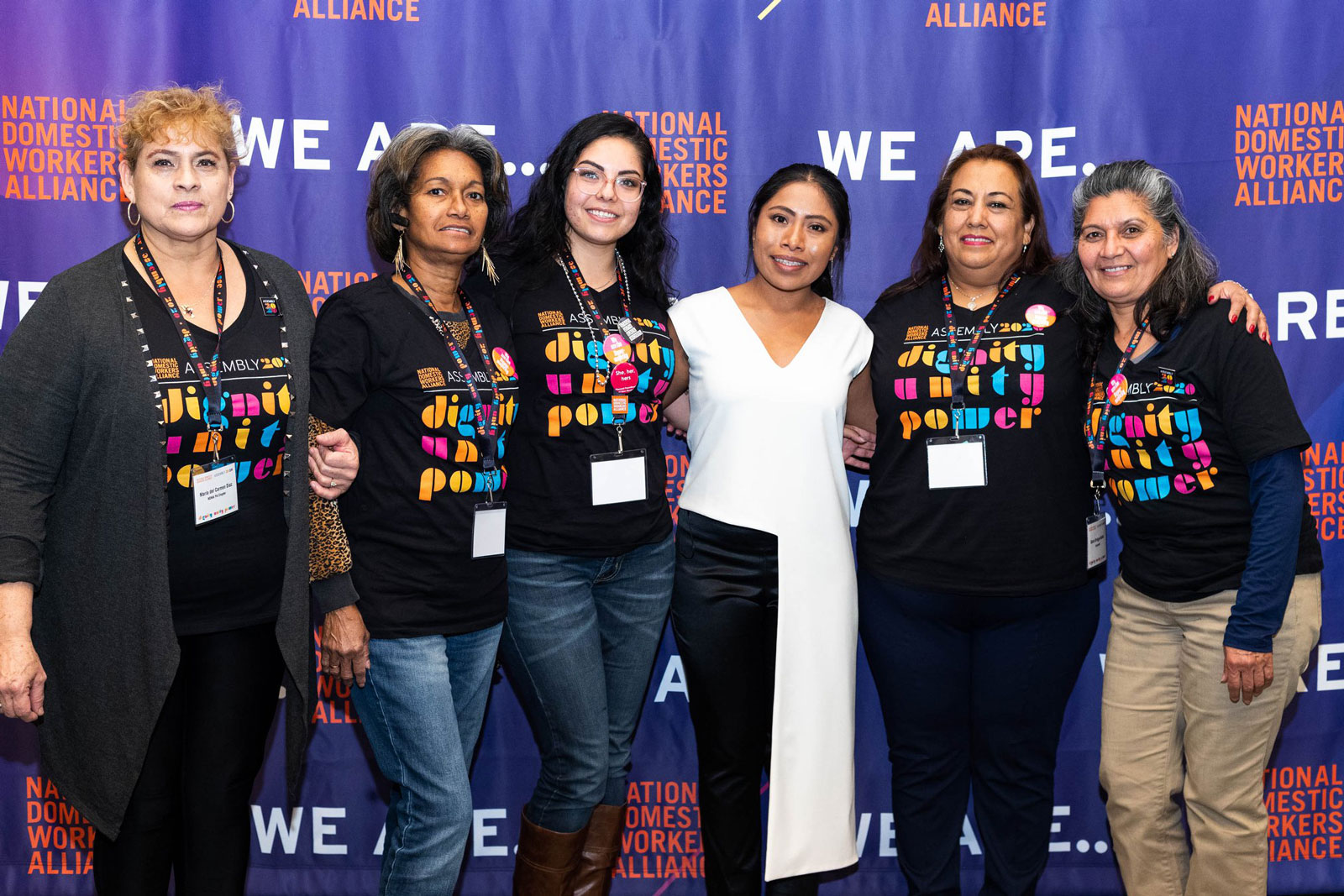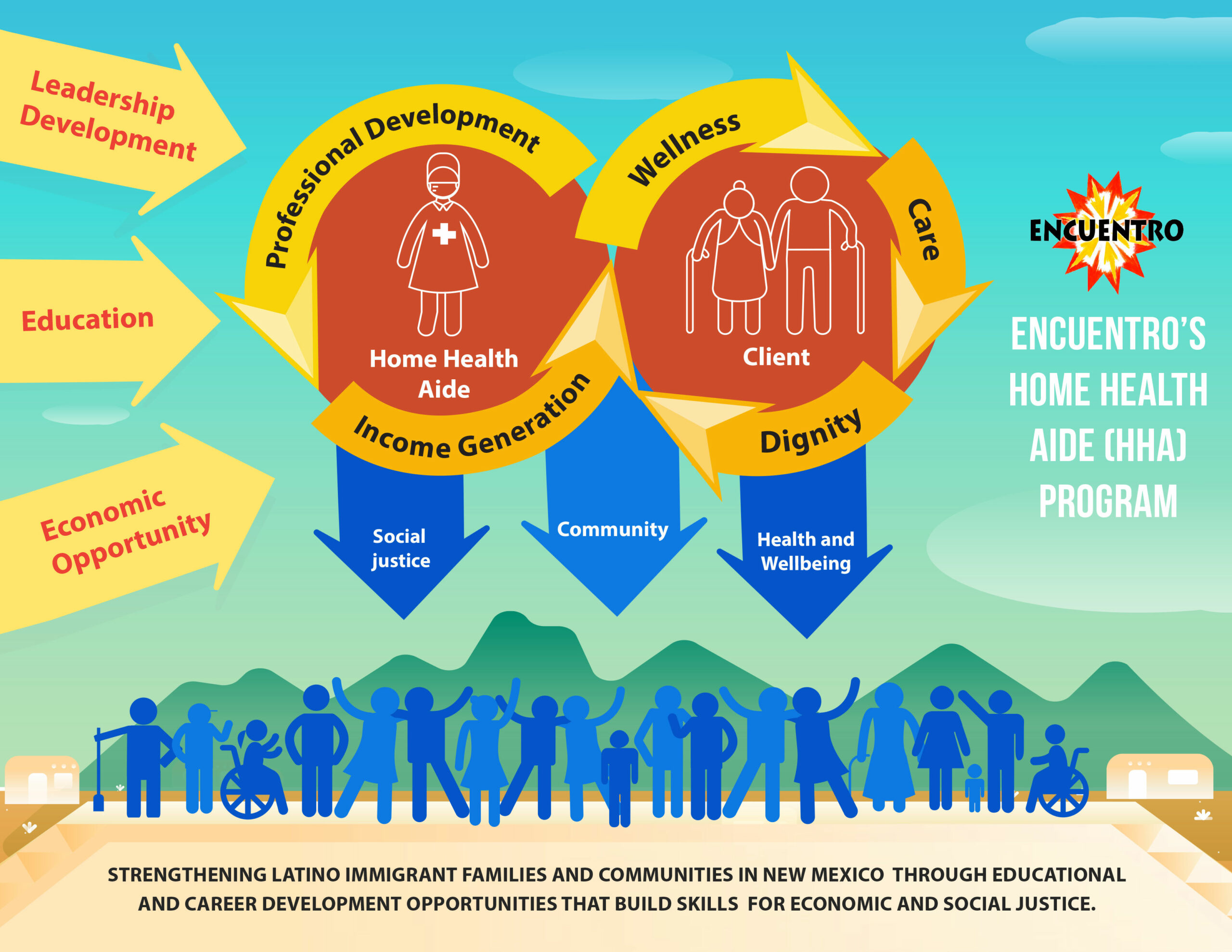 Hear from our Home Health Aides
Our worker-centered model reduces the isolation that characterizes home-based care by creating cohorts of shared learning and advocacy through the voices and experiences of immigrant caregivers.
"Now I feel more confident as a caregiver. Before the course I wasn't trained. Now I go to work happy with a lot of pride."
"Within two weeks I saw everything at work that I learned in the class."
"Clients value when you pay attention to them. Winning the client over and winning their love is worth a lot."
Encuentro Releases Comprehensive Report on its HHA Program Relative to the Home Health Needs of New Mexico
Encuentro: Proud Winners Of The Opportunity Challenge Award!
Mariam Assefa Fund
September 25th, 2020 
Click here
to view
We are Proud to Partner with: