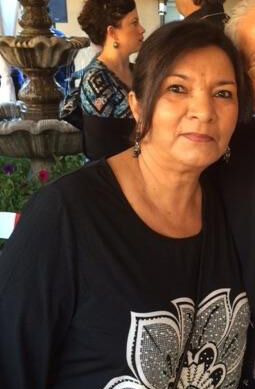 Nuevas Caras En La Comunidad
¡CONOZCAN A SU NUEVA ESPECIALISTA EN RECURSOS COMUNITARIOS! 
Mi nombre es Martha Montez y soy la nueva Especialista en Recursos Comunitarios aquí en Encuentro.
Hace 8 años me movi de Ventura County California a Albuquerque, NM y ahora vivo en Rio Rancho, NM. He tenido 30 años de experiencia trabajando en servicios sociales. En mis trabajos anteriores he trabajado como navegadora de "Pathways," en una organización sin fines de lucro, The StoreHouse.
Mi trabajo aquí en Encuentro va ser conectar a residentes del condado con servicios de salud entre otros servicios de apoyo, coordinar servicios para nuestra comunidad, asegurar que haya colaboración en la planeación, y que se trabajé para mejorar nuestro sistema de salud por el programa "Pathways."
Estoy muy feliz de trabajar con Encuentro y ver a las personas con las sonrisa grande es muy gratificante para mi.
---
New Faces in the Community
MEET YOUR NEW COMMUNITY RESOURCE SPECIALIST!
My name is Martha Montez and I'm the new Community Resource Specialist here at Encuentro.
8 years ago I moved from Ventura County, California to Albuquerque, NM and now I live in Rio Rancho, NM . I've had 30 years of experience working in social services. In my previous job I worked as a navigator for "Pathways," at a nonprofit organization, The StoreHouse.
My work here at Encuentro will be focused on connecting county residents with health services among other support services, coordinate services for our community, ensure that there is collaboration in planning, and work to improve our health care system by the program "Pathways"
I am very happy to work with Encuentro and seeing the people of the community with big smiles is very rewarding for me.