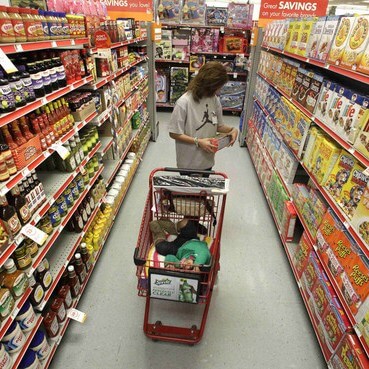 Los Químicos Tóxicos De Los Productos Del Tienda Del Dólar
Un Nuevo informe, Siempre Tarde y a Medias, encontró que el 81% de productos de la tienda del dolar contienen sustancias químicas ligadas a dificultades del aprendizaje, el Cáncer y otras enfermedades letales. El informe fue creado por mas de 100 organizaciones de la salud, comunitarias, y de justicia ambiental basadas en los Estados Unidos. El informe detalla que de 164 productos 133 de esos productos regresaron como dañinos. Los productos dañinos consistieron de juguetes, joyería, útiles escolares, y otros artículos del hogar.
Las sustancias químicas encontradas en los productos estudiados de las tiendas del Dolar fueron los ftalatos que son un grupo de sustancias químicas sintéticas. Los ftalatos se utilizan principalmente en plásticos, sobre todo en PVC, en los que actúan como plastificantes. Los ftalatos son ligados a malformaciones congénitas, fertilidad reducida, cáncer, dificultades de aprendizaje, diabetes, y otras enfermedades serias. El PVC ha sido ligado al asma y efectos pulmonares. En el mismo estudio de los productos del dolar encontraron metales tóxicos como plomo, que causa daño al al desarrolló cerebral, menor coeficiente mental y otros impactos peligrosos a la salud especialmente a los niños.
Otros descubrimientos del informe Siempre Tarde y a Medias incluyen:
49% de los productos estudiados contienen dos o mas sustancias químicas peligrosas.
32% de los productos de vinil evaluados contienen niveles de ftalatos que exceden el limite p de productos para niños, según la Comisión de seguridad de Productos del Consumidor.
38% de los productos estudiados contienen el plástico toxico PVC.
Adicionalmente los alimentos de las tiendas del dolar tienden a ser altamente procesados con bajos niveles nutritivos. Los empaques de los alimentos también crea otra fuente potenciales de sustancias químicas toxicas, como ftalatos y el bisenfol- A(BPA). El BPA es una hormona sintética ligada al cáncer de mama y otros canceres, a los problemas reproductivos, obesidad, pubertad prematura y enfermedades cardiovasculares.
Afortunadamente existe una campaña llamada Soluciones Saludables que es liderada por la organización Coming Clean y La Alianza de Justicia Ambiental y Salud para Reforma Política de Sustancias Químicas. La campaña para soluciones saludables esta pidiendo reformas comprensivas que incluyan eliminar inmediatamente los productos para niños que contengan ftalatos y plomo regulados. , asegurar que las cadenas de descuento cumplan con todas las leyes y reglamentos relevantes y demandar productos seguros y sin tóxicos de las tiendas del dolar.
Visita esta pagina para poder tomar acción y aprender mas.
_______________________________________________
The Toxic Chemicals In Dollar Store Products
A recent news report, Always Late and A Dollar Short, found that 81% of products coming from the dollar store contain chemicals linked to learning disabilities, cancer and other deadly diseases. The report was created by more than 100 health, community and environmental justice organizations based in the United States. The report noted that out of 164 products 133 of those products returned as harmful. The harmful products consisted of toys, jewelry, school supplies and other household items.
The chemicals found in the products coming from the dollar stores that were studied were phthalates, which are a group of synthetic chemicals. Phthalates are mainly used in plastics, especially PVC, where they act as plasticizers. Phthalates are linked to birth defects, reduced fertility rates, cancer, learning disabilities, diabetes, and other serious illnesses. Furthermore, PVC has been linked to asthma and lung effects. In this same study of the products coming from the dollar they found toxic metals such as lead, which causes damage to the developed brain, lower IQs and other dangerous health impacts especially in children.
Other findings of the report Always Late and A Dollar Short include:
49% of the tested products contained two or more hazardous chemicals.
32% of the tested vinyl products contained levels of phthalate exceeding the limit p of children's products, according to the Commission on Consumer Product Safety.
38% of the studied products containing the toxic plastic PVC.
Additionally food dollar stores tend to be highly processed with low nutrient levels. Food packaging also creates another potential source of toxic chemicals such as phthalates and bisenfol- A (BPA). BPA is a synthetic hormone linked to breast cancer and other cancers, reproductive problems, obesity, cardiovascular disease and premature puberty.
Fortunately there is a campaign called Healthier Solutions that is led by the organization Coming Clean and Environmental Justice Health Alliance for Chemical Policy Reform. The campaign is asking Healthier Solutions for comprehensive reforms including immediate elimination of children's products containing phthalates and lead, ensure that the discount chains comply with all relevant laws and regulations for safe products that do not contain toxic chemicals.