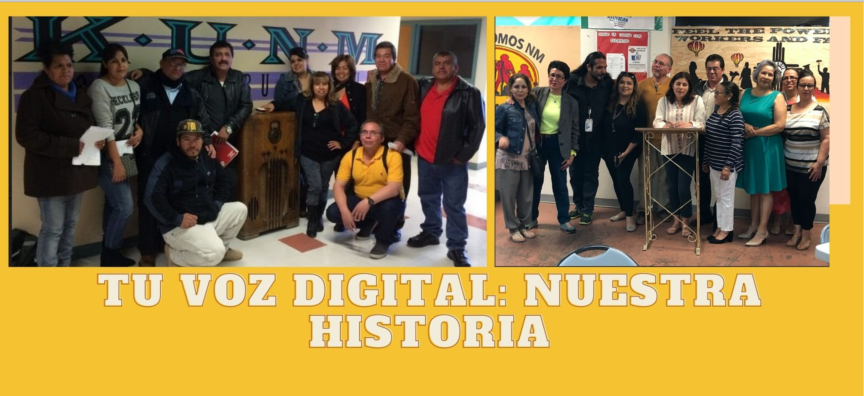 Tu Voz Digital: "Nuestra Historia"
Fue en el año 2014 cuando un grupo de estudiantes de Encuentro vieron en este, no solo un espacio de expresión sino también la oportunidad de explorar la manera de informar a la comunidad de lo que pasaba alrededor, más allá de los que los medios nacionales les platicaban y a la vez empoderarlos a través de las comunicaciones . Gracias a esa necesidad de información y a esa sed de empoderamiento, nació el proyecto Tu Voz Digital , liderado por el entonces director de comunicaciones, Candelario Vazquez quien creó un curso de verano con temas de periodismo que pronto captará la atención de más estudiantes y se  convertiría en Tu Voz Digital.
En esta entrevista, son los actuales integrantes de Tu Voz Digital quienes entrevistan a Manuel Sanz y a Plácida Cortes, miembros fundadores de esta iniciativa quienes nos platicaron sobre sus experiencias dentro del grupo. De igual manera,nos acompañó John Acosta, ex coordinador de TVD quien nos compartió más sobre la historia de TVD, sus raíces, retos, así como experiencias como líder.,
Disfruta de esta entrevista llena de camaradería, información, historia y experiencias!
In 2014 a group of Encuentro students saw not only a space for expression but also the opportunity to explore how to inform the community of what was happening around them, beyond what the national media told them, and at the same time empower them through communications. Thanks to that need for information and empowerment, the Tu Voz Digital project was born, led by the then director of communications, Candelario Vazquez, who created a summer course with journalism topics that would soon capture the attention of more students and become Your Digital Voice (TVD for its acronym in Spanish).
In this interview, the current members of Tu Voz Digital interviewed Manuel Sanz and Plácida Cortes, founding members of this initiative, who told us about their experiences within the group. Likewise, John Acosta, former TVD coordinator, accompanied us and shared more about the history of TVD, its roots, challenges, as well as his experiences as a leader.
Enjoy this interview full of information, history and experiences!
Learn a little more about Your Digital Voice through this interview and more about our work in the "Blogs" section of our website: www.encuentronm.org