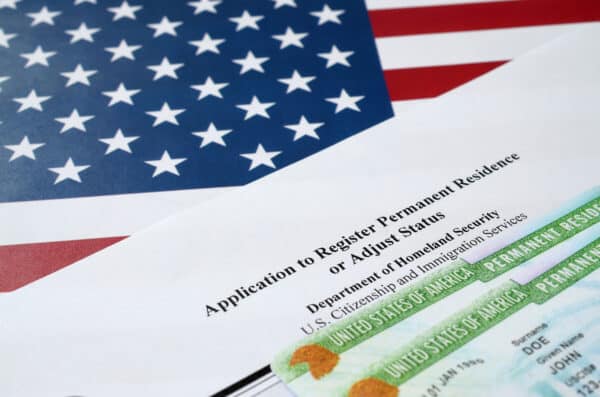 Hablemos sobre la Ley de Carga Pública
¡Bienvenidos a otro blog de Tu voz digital!
En esta entrevista, aprenderá sobre los cambios más recientes en la carga pública y cómo nuestra comunidad se ha visto afectada por estas regulaciones, pero primero, un poco de contexto:
Para aquellos que no saben, la carga pública es una prueba para ver si ciertas personas que solicitan la residencia legal permanente o renuevan ciertas visas han usado programas gubernamentales específicos, verificando asi si la persona depende de esos beneficios publicos. Los funcionarios de inmigración analizan todas las circunstancias del aplicante, como por ejemplo su edad, ingresos, salud, educación, situación familiar y la declaración jurada de apoyo de su patrocinador para verificar si el solicitante admisible.
El año pasado, la administración de Biden publicó las regulaciones actuales sobre la carga pública. Estas regulaciones codifican en gran medida la guía que había estado vigente desde 1999 y que se restableció luego de la derogación de la regla Trump en 2021. Esta nueva regulación entró en vigencia el pasado 23 de diciembre de 2022. Esto desentraña la regla de la era Trump que consideraba los beneficios como Medicaid y asistencia nutricional como parte de la determinación de inadmisibilidad por carga pública. Restaura la comprensión de una "carga pública" que había existido durante décadas.
Aunque este es un resultado positivo para nuestra comunidad y para aquellos que se benefician de estos programas, hay muchos malentendidos sobre este tema y la gente no tiene la información correcta. ¿Quién puede verse afectado por carga pública?, ¿Qué cuenta como inadmisible bajo carga pública?, para responder a estas y más preguntas, tu voz digital te trae esta conversación informativa con Verenice Peregrino, abogada de Beneficios Públicos del Centro de Derecho y Pobreza de NM, quien brindó nosotros todos los detalles más recientes sobre estas nuevas regulaciones y quiénes se ven afectados.
Si usted o alguien que conoce puede tener preguntas sobre la carga pública, no dude en comunicarse con nuestros aliados del Centro de Leyes y Pobreza de NM, quienes también defienden y apoyan a nuestra comunidad de muchas maneras.
Welcome to another Tu voz digital blog!
On this interview you will learn about the most recent changes on public charge and how our community its been affected by these regulations, but first, a little bit of context:
For those who doesn't know, public charge is a test to see if certain people applying for legal permanent residence (a green card) or for those applying or renewing for certain visas have used specific government programs (checkin if the person relies on public benefits). Immigration officials look at all of a person's circumstances including their age, income, health, education and skills, family situation and their sponsor's affidavit of support in order to consider the applicant admisiable.
Last year,  Biden administration  published final regulations on public charge. These regulations largely codify the  guidance that had previously been in place since 1999 and that was restored following the repeal of the Trump rule in 2021.  This new regulation took into effect on December 23, 2022.This unravels the Trump-era rule that considered benefits such as Medicaid and nutritional assistance as part of the public charge inadmissibility determination. It restores the understanding of a "public charge" that had been in place for decades.
Even though this a posititice outcome for our community and for those who benefits from thos programs, there is a lot of misunderstading about this subject and people doesnt have the right informtaion. Who may be affected by public charge?, What counts as inadmissible under public charge?, to answer these and more questions, tu voz digital brings to you this informative conversation with Verenice Peregrino, Public Bnefits attorney from  NM Center on Law and Poverty who provided us all the latest details on these new regulations and whos is been affected.
If you or someone you know may have questions about Public Charge, feel free to reach out to our allies NM Center on Law and Poverty whose also do advocacy and support our icommunity in many ways!