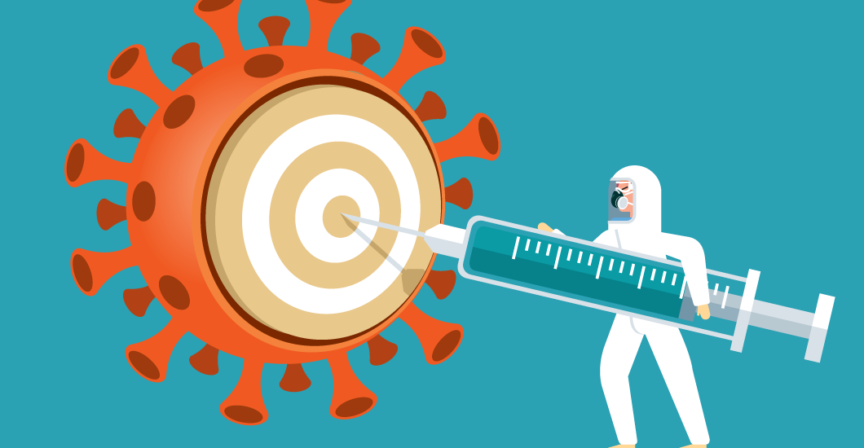 TVD Interview: Hablemos sobre la vacuna contra el Covid-19
La pandemia del covid 19 ha matado a millones de personas a nivel mundial y ha cambiado radicalmente el estilo de vida del mundo entero orillándonos a vivir una nueva  "normalidad" en la cual el uso de mascarillas y el distanciamiento social es obligatorio. Sin embargo, una luz de esperanza llegó con el desarrollo de vacunas contra este mortal virus, las cuales, ya están siendo distribuidas a nivel mundial.
En el Estado de Nuevo Mexico, la jornada de vacunación comenzó el pasado mes de diciembre siendo los trabajadores de la salud, los primeros en recibir las dosis de Pfizer o moderna. El proceso de vacunación camina a marchas forzadas con el fin de vacunar a toda la población, sin embargo, aún existen muchos mitos y tabúes en relación al tema. ¿Qué tan efectiva es la vacuna?,¿es obligatorio ponérmela?,¿Qué efectos secundarios tiene?, ¿Me ocasionará problemas a largo plazo? Estas y más preguntas son las que el Dr. Jesse Banners de las clínicas First Choice, respondió al equipo de periodistas comunitario de Tu Voz Digital en su entrevista del mes de febrero.
En esta entrevista, el Dr. comparte no solo los detalles del proceso de vacunación pero también, su opinión en torno a la falta de confianza de nuestra comunidad en recibir la vacuna.
Recuerde que ya se puede registrar ante el Departamento de Salud del Estado para recibir la vacuna en los próximos meses. Para registrarse, visite cvvaccine.nmhealth.org y NMDOH le notificara  cuando la vacuna esté disponible. Todo esto en español. Si tiene preguntas o necesite ayuda con el proceso de registro pueden marcar 1-855-600-3453, presionar la opción 0 para preguntas sobre vacunas y luego la opción 4 para soporte técnico.
English description
The COVID-19 pandemic has killed millions of people worldwide and has radically changed the lifestyle of the entire world, leading us to live a new "normal" in which the use of masks and social distancing is mandatory. However, a light of hope came with the development of vaccines against this deadly virus, which are already being distributed worldwide.
In the State of New Mexico, the vaccination journey began last December with health workers being the first ones to receive the Pfizer or Moderna vaccines. The vaccination process proceeds at a forced march in order to vaccinate the entire population, however, there are still many myths and taboos about  the subject. How effective is the vaccine? Is it mandatory to get it? What side effects does it have? Will it cause me long-term problems? These and more questions are the ones that Dr. Jesse Barnes from First Choice Clinicanswered in this February  interview with the Tu Voz Digital  community journalists..
In this interview, Dr. Barnes  shares not only the details of the vaccination process but also his opinion regarding the lack of confidence in our community in receiving the vaccine.
Remember that you can now register with the State Department of Health to receive the vaccine in the next few months. To register, visit cvvaccine.nmhealth.org and NMDOH will notify you when the vaccine is available. The website available in Spanish. If you have questions or need help with the registration process you can dial 1-855-600-3453, press option 0 for vaccine questions and then option 4 for technical support.