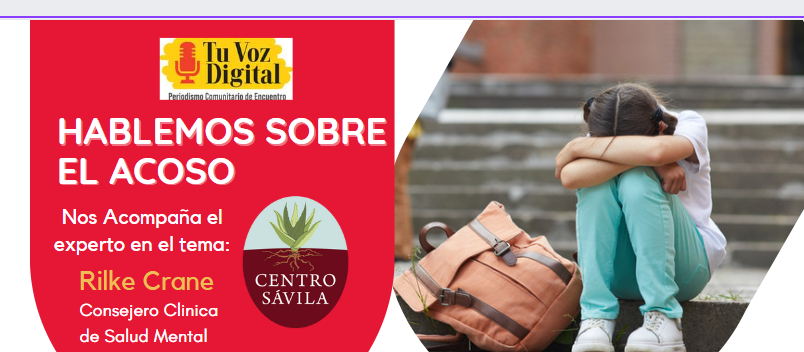 Hablemos del acoso con Centro Savila
La intimidación es un comportamiento dañino y continuo en el que alguien en una posición de poder lastima u oprime intencionalmente a otra persona, causándole daño físico o emocional. Asi lo menciono  Rilke Crane, terapeuta de nuestra organización hermana Centro Savila, durante nuestra entrevista de mayo con Tu voz digital.
Lo invitamos a ver esta sesión informativa para conocer las causas y las consecuencias del acoso en nuestras comunidades. ¡Aprendamos juntos!
Bullying is a harmful and ongoing behavior where someone in a position of power intentionally hurts or oppresses another person, causing physical or emotional harm. This definition was provided by Rilke Crane, a therapist from our partner organization Centro Savila, during an interview with Tu voz digital.
We invite you to join us in watching this informative session to learn about the causes and consequences of bullying in our communities. Let's learn together!